Rugged Case
AirPods
-
$29.95
---
Minimalist Construction
Designed to tightly fit your AirPods with our two-piece construction, Rugged Case provides additional drop and scratch protection. Built with genuine Horween leather, this minimalist construction retains the compact nature of your AirPods in style.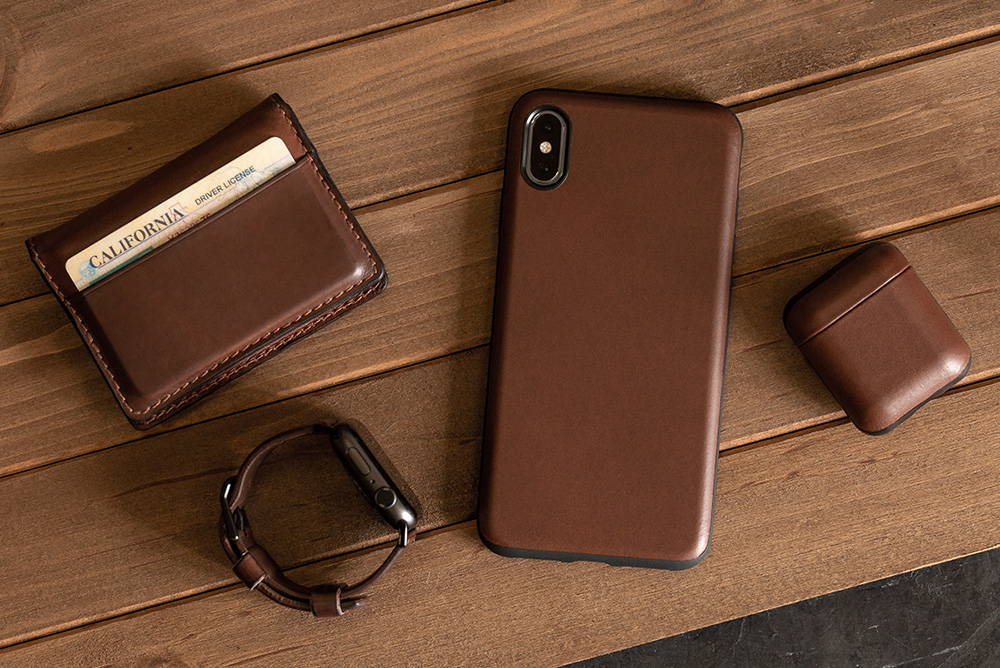 The Collection
Designed with the same premium Horween leather and rugged construction that Nomad is known for, Rugged Case for AirPods give you the protection and design you expect, pairing perfectly with your existing Nomad gear.
Reviews
99%
of reviewers would recommend this product to a friend
Still worth the money
Loved it so much, I got a second one. They say a well dressed man should own a pair of brown dress shoes and a pair a black dress shoes with accessories to match. So, I did. My first purchase was the black rugged case, my second was the brown. Will buy again if they make an interesting color like Chili, or Butgundy. Excellent leather accessory.
Love the case...on minor note of improvement
Works great, feels great and helps me not loose them. One minor note is the lid could use a little work staying attached.
Looks great
They look fantastic and feel good too. My only complaint is that the top cap tends to slip off quite easily (especially when you are opening the AirPods case) and so I've had to secure it in place with a small piece of blu-tack. Otherwise a phenomenal product.