Universal Cable
1.5M
-
$34.95
---
For All Devices
The Universal Cable comes with integrated multi-tip charging adapters to charge any mobile device. The core cable is USB A to Micro USB, attached are two tips, an MFi Certified Lightning tip and a USB Type C tip. The multi tip feature enables you to charge all iPhone, Android and other USB powered devices.
Military Strength
The Universal Cable is wrapped in a 500D Nylon woven in a ballistic weave pattern. This material was originally developed to protect military forces from shrapnel and bullets. Our cables are lab tested to withstand over 10,000 flexions.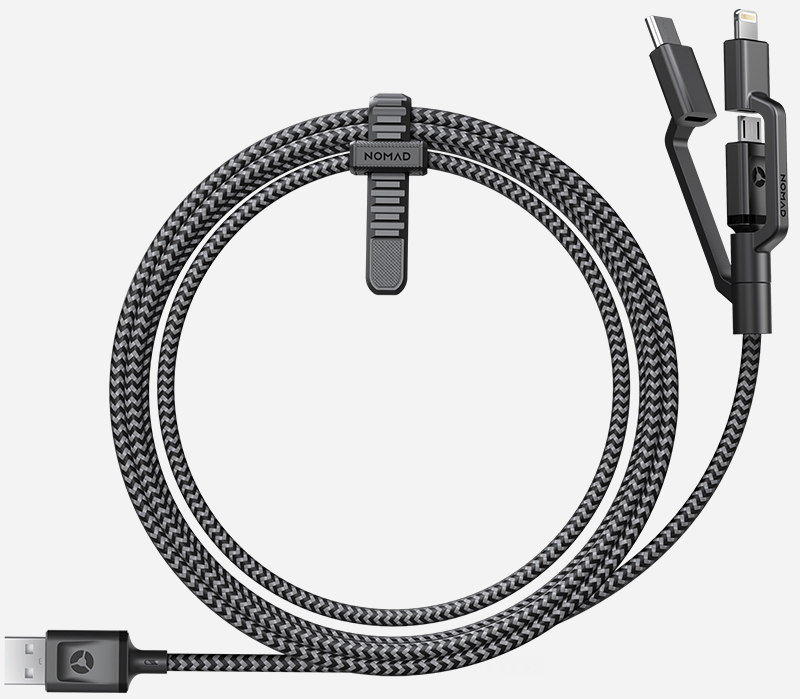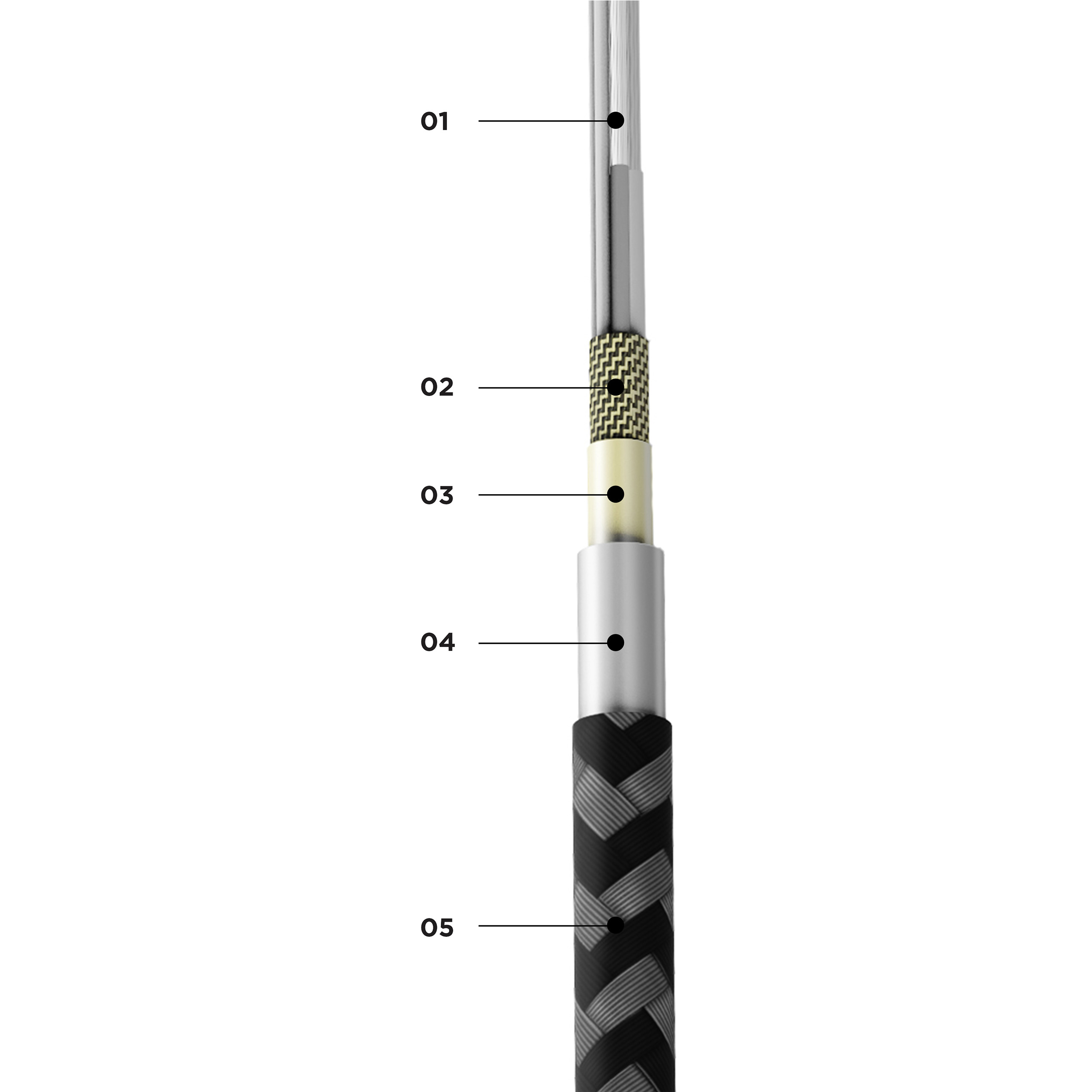 ---
Inside Your Cable
01 | 20 AWG for Fast Charging
02 | 4X Polyamide Central Core
03 | 2X RF Shield for Fast Sync
04 | 2X Thick Moisture Barrier
05 | Braided Ballistic Nylon
Silicone Cable Tie
We've added an integrated, custom designed Liquid Silicone Rubber (LSR) cable tie for convenient cable management. This innovative tie ensures that your cable doesn't get tangled up.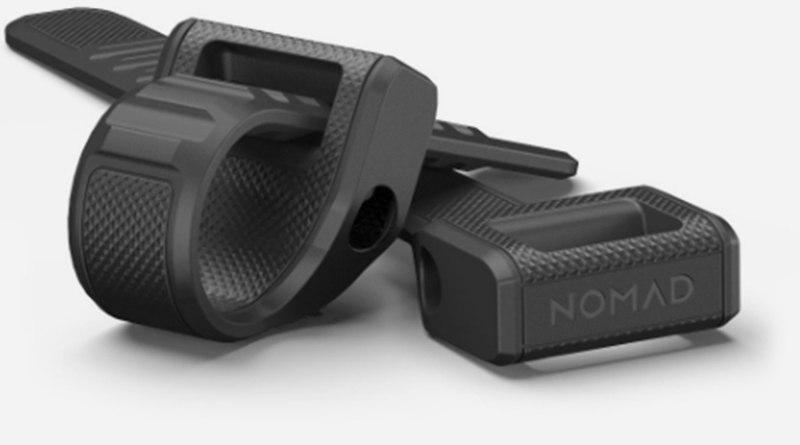 Reviews
99%
of reviewers would recommend this product to a friend
Excellent and adaptable for all my charging needs
Excellent and adaptable for all my charging needs
Loading...
Great customer service
Would definitely recommend
Loading...
Excellent Cable
The quality of the cable is unsurpassed. I have four of the universal cables, 2 of the 1.5m and 2 of the 0.3m. The tips attached securely and it is so very useful to have one cable with all three most common tips all together especially with the recent change to iPads have USB-C connector
Loading...
Strong Cable
Awesome cable quality to retain any damage caused.
Loading...