Universal Cable
0.3M
-
$29.95
---
For All Devices
The Universal Cable comes with integrated multi-tip charging adapters to charge any mobile device. The core cable is USB A to Micro USB, attached are two tips, an MFi Certified Lightning tip and a USB Type C tip. The multi tip feature enables you to charge all iPhone, Android and other USB powered devices.
Military Strength
The Universal Cable is wrapped in a 500D Nylon woven in a ballistic weave pattern. This material was originally developed to protect military forces from shrapnel and bullets. Our cables are lab tested to withstand over 10,000 flexions.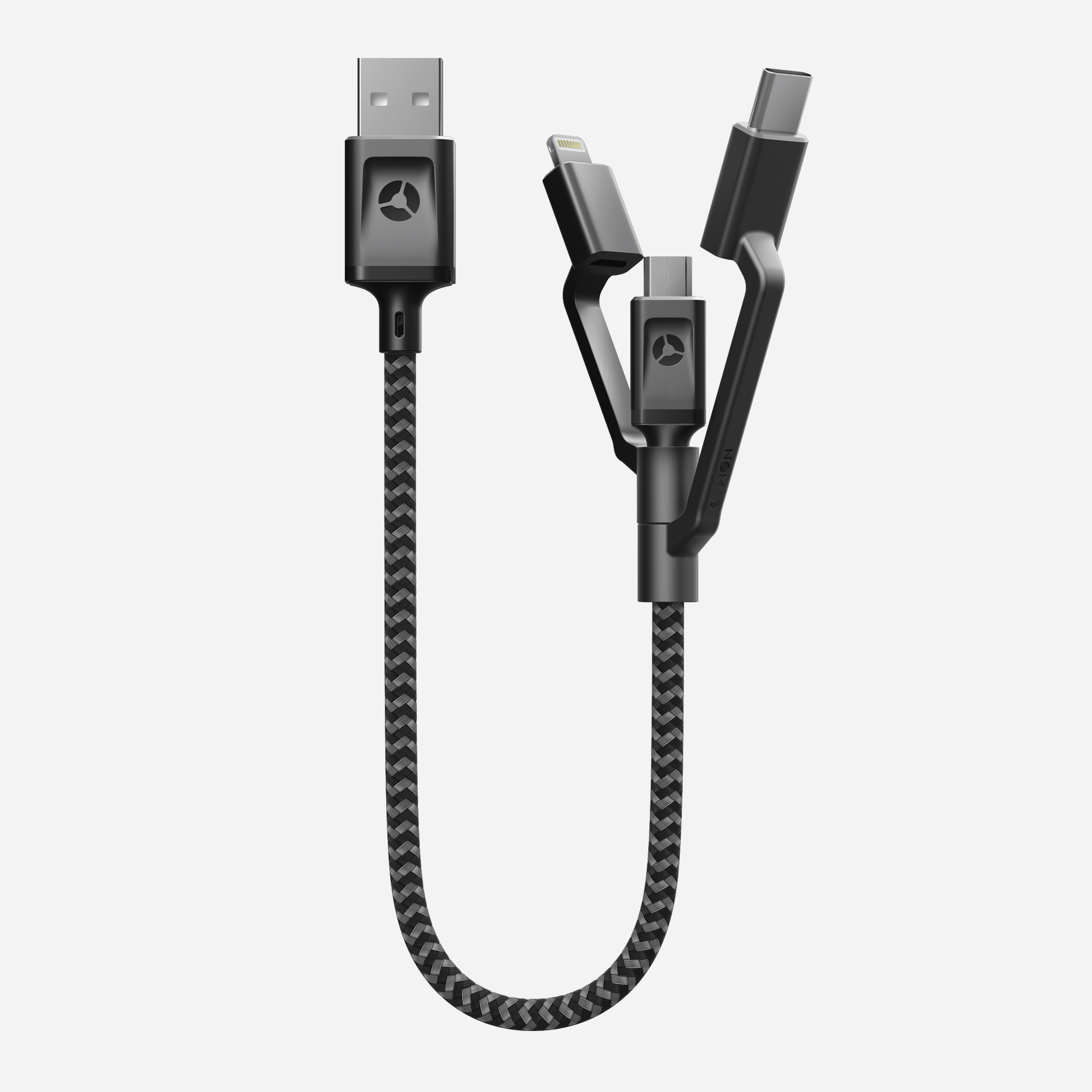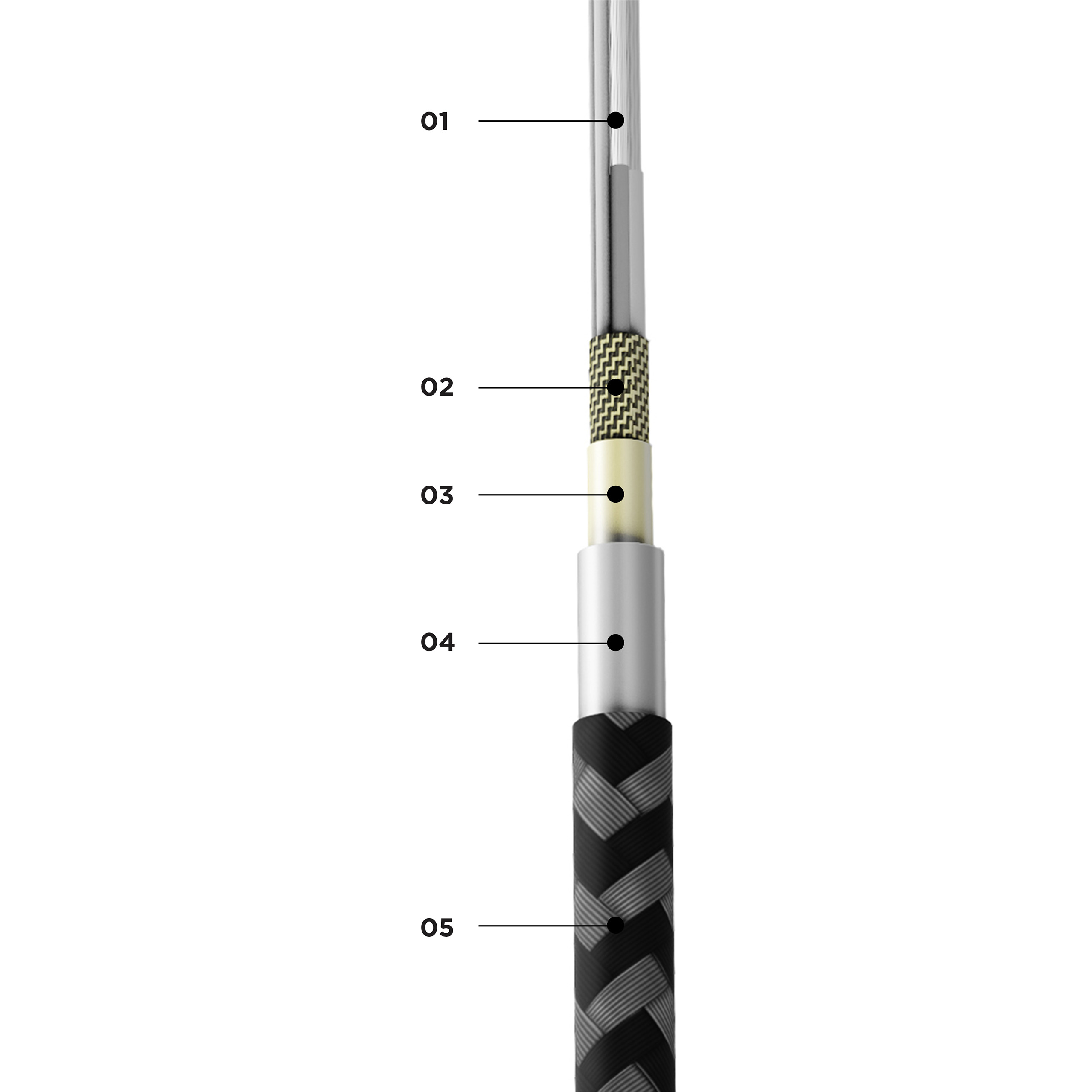 ---
Inside Your Cable
01 | 20 AWG for Fast Charging
02 | 4X Polyamide Central Core
03 | 2X RF Shield for Fast Sync
04 | 2X Thick Moisture Barrier
05 | Braided Ballistic Nylon
Reviews
100%
of reviewers would recommend this product to a friend
Very Convenient
Love the construction and convenience of the product.
Loading...
Exceptional
Great cable for what is was designed. It is just the right kength for travel purposes, and it is well built. Now, with the release Apple's 18-watt USB-C charge plug, I hope Nomad will make the same cable with a USB-C instead of USB-A. I am guessing that Apple's next iPhones - like the new iPad Pro models - will use USB-C instead of Lightning.
Loading...
Good cable, my mistake
The cable I bought was and still is fantastic but unfortunately i misjudged how long of a cable I needed. So thats really all there is to my issue. Its durable, the universal cable head is brilliant, grey and black is a timeless color scheme that goes with anything.
Loading...
Top notch in every category
Best universal cable money can buy at the price of a not so well built crap cable.
Loading...
Universal Cable
Really nice quality and handy to keep with you all the time
Loading...