Clear Case
iPhone X
-
$39.95
---
Perfectly Balanced
The Clear Case combines the rustic feel of Horween leather with a sleek, minimalist design. You'll still be able to see the beauty of your iPhone, but it will be complemented by a rich dark leather that is built to age uniquely for you.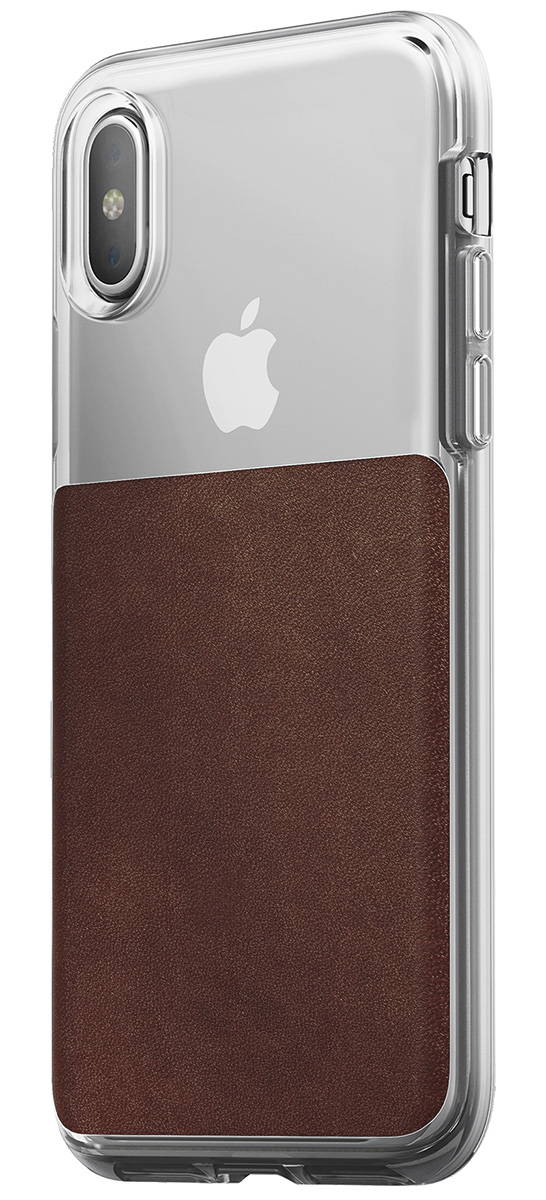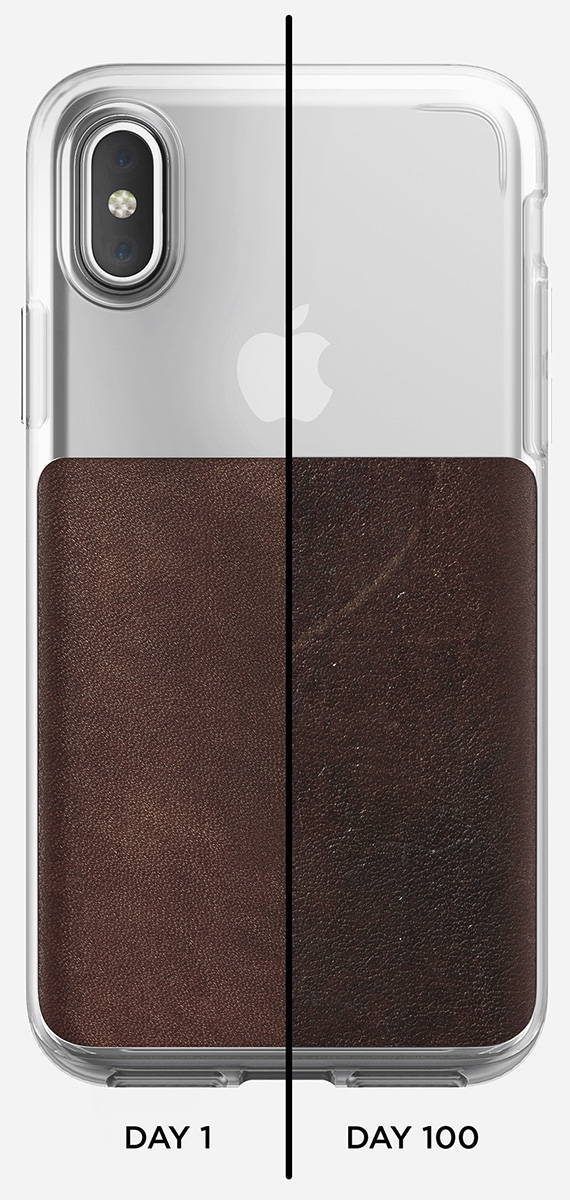 Horween Leather
We set ourselves apart by meticulously selecting premium materials to compliment your most important accessories. We source this renowned leather from the Horween Leather Co. of Chicago, one of America's oldest tanneries. Over time, this raw, vegetable tanned leather will develop a patina, creating a handsome, rich character unique to you.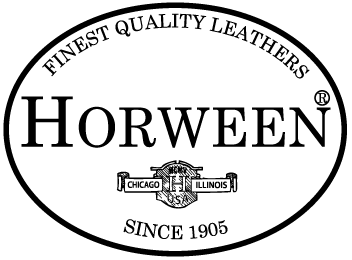 6ft Drop Protection
We know how important it is to keep your iPhone protected and we are here to make sure of that. The Clear Leather Case gives 6ft drop protection that will ensure your phone stays in one piece. No more cringing when you accidentally drop your phone.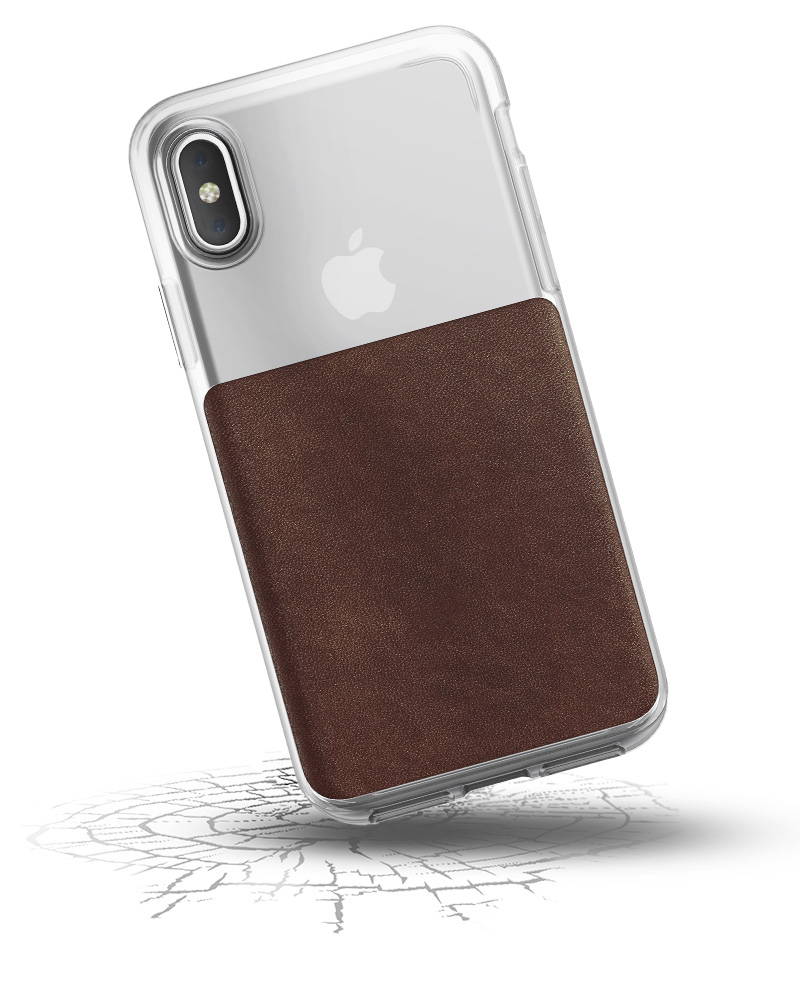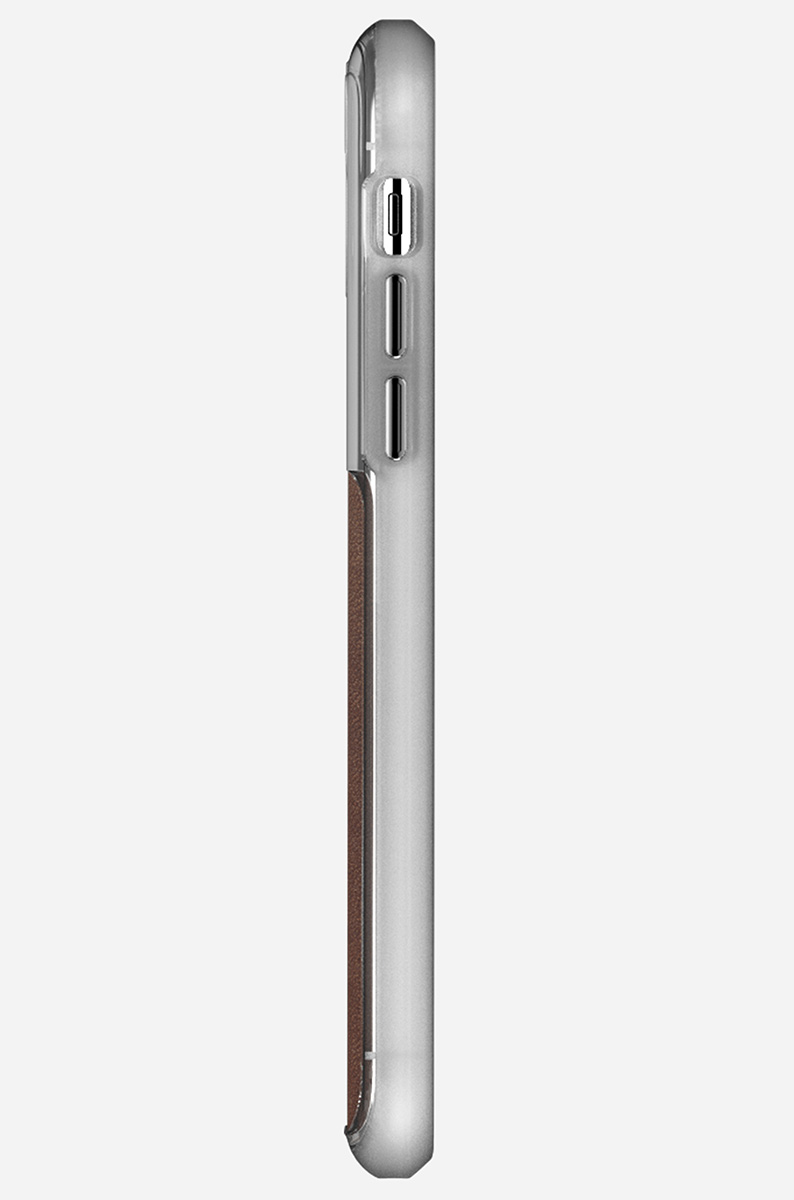 Slim Design
The best protection normally comes with a bulky case that is hard to fit into a back pocket. We wanted to rethink that. All the protection of a bulky case, but compacted into a sleek, minimalist design that doesn't take up too much space in your pocket. Plus, you get to keep the premium Horween Leather.
For All 2017 iPhones
Designed from the ground up for the 2017 iPhones. We made sure they were wireless charging compatible as well.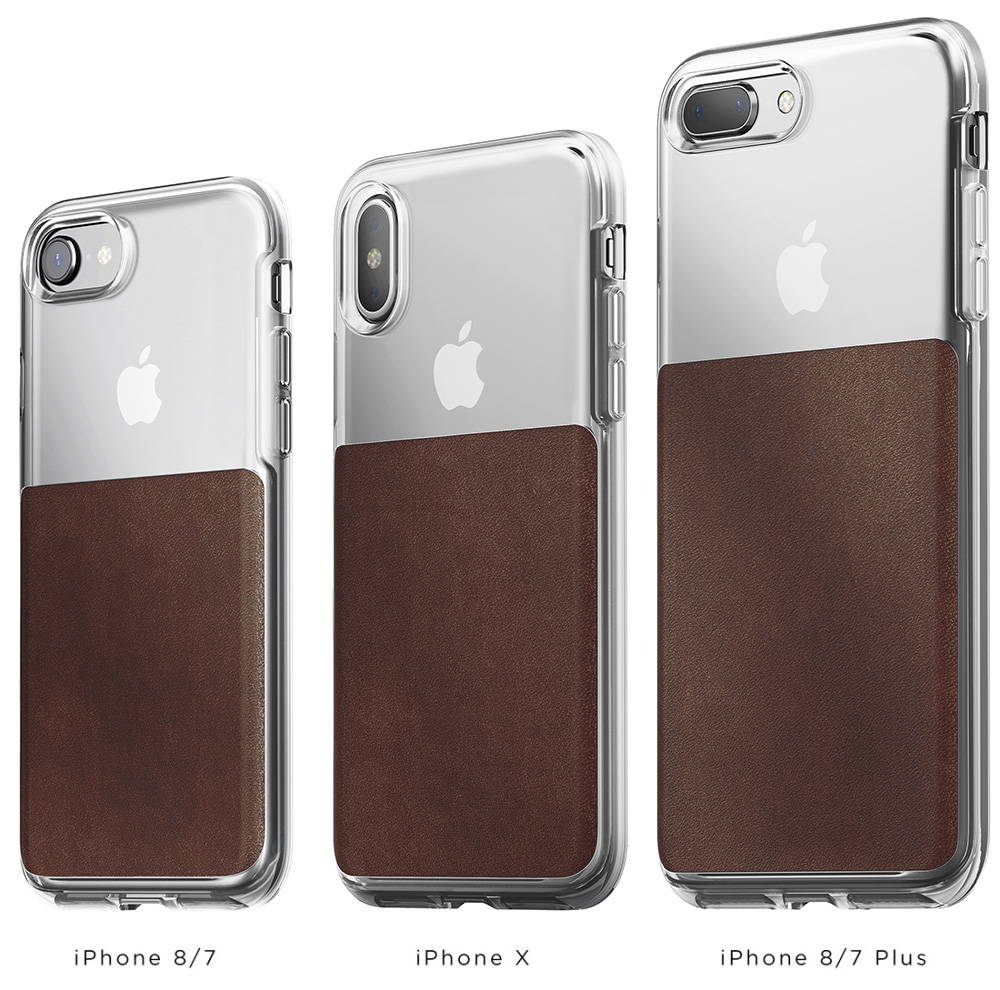 Reviews
87%
of reviewers would recommend this product to a friend
Good case
Nice case. Thin, Lightweight and durable
Loading...
Unique and beautiful
This case looks better than in picture. Looks better on white iPhones in my opinion.
Unique design and feels premium to hold. Easy to grip, plastic edge is well designed and features a lean trim around the edge. Great haptic feedback with the buttons as well.
However, the plastic part picks scratches easily, also lints occasionally slides pass the lens hole and remained quite visible under the case.
Loading...
Great and unique case.
This a great case that's also unique. It feels tough, yet it looks way better that those flimsy cases they sell online.
I inserted my thin appartment complex fob and it works also great.
Does not discollorate after a few months. Will purchase again from Nomad!
Loading...
Beautiful, functional, rugged.
This case looks awesome. It's a nice complement to my leather Apple Watch strap from Nomad, and it's protected my XS from a few falls already. I'd easily recommend it to anyone looking for a sleek case with a classic feel.
Loading...
Case designs are all excellent.
The case that is the half clear/half Horween is great. I have for both my 8+ and 10sx. I have acquired many Nomad products and have enjoyed them all.
Loading...