Leather Folio
iPhone X
-
$49.95
---
Available for All
We are excited to be able to provide the traditional leather folio to both iPhone and Android users. The phone case is available for the following: iPhone 7, iPhone 7+, iPhone 8, iPhone 8+, iPhone X, Samsung Galaxy S8, Samsung Galaxy S8+ and Samsung Note 8.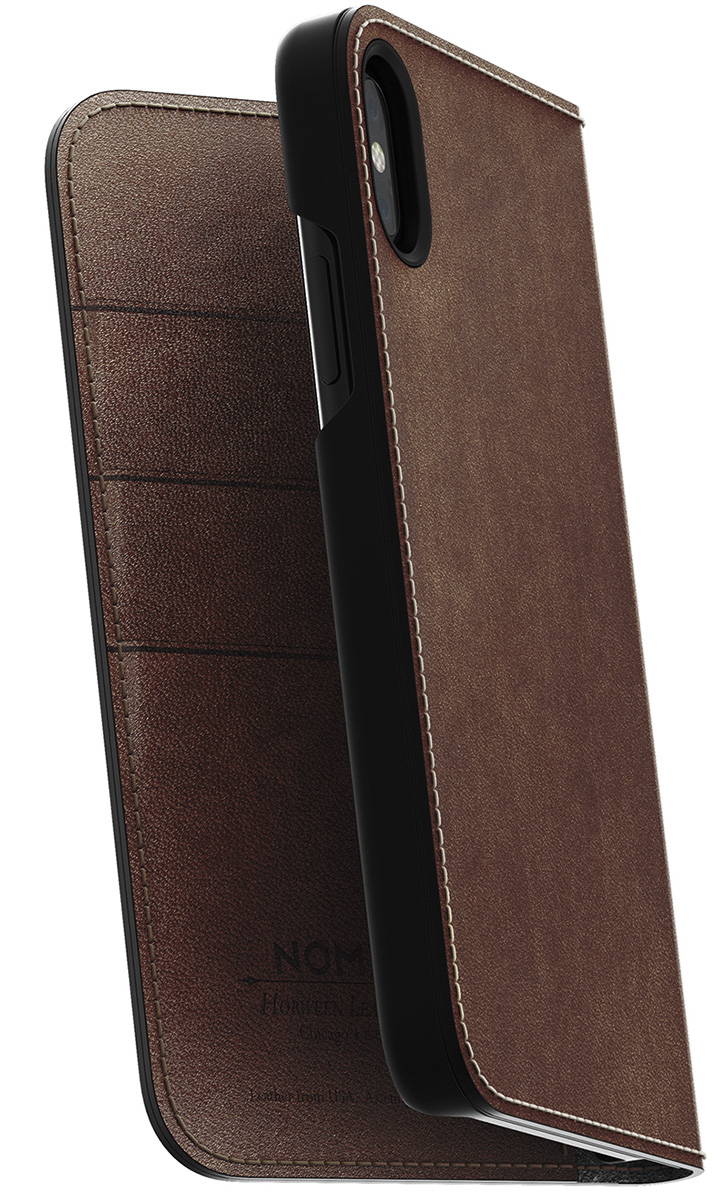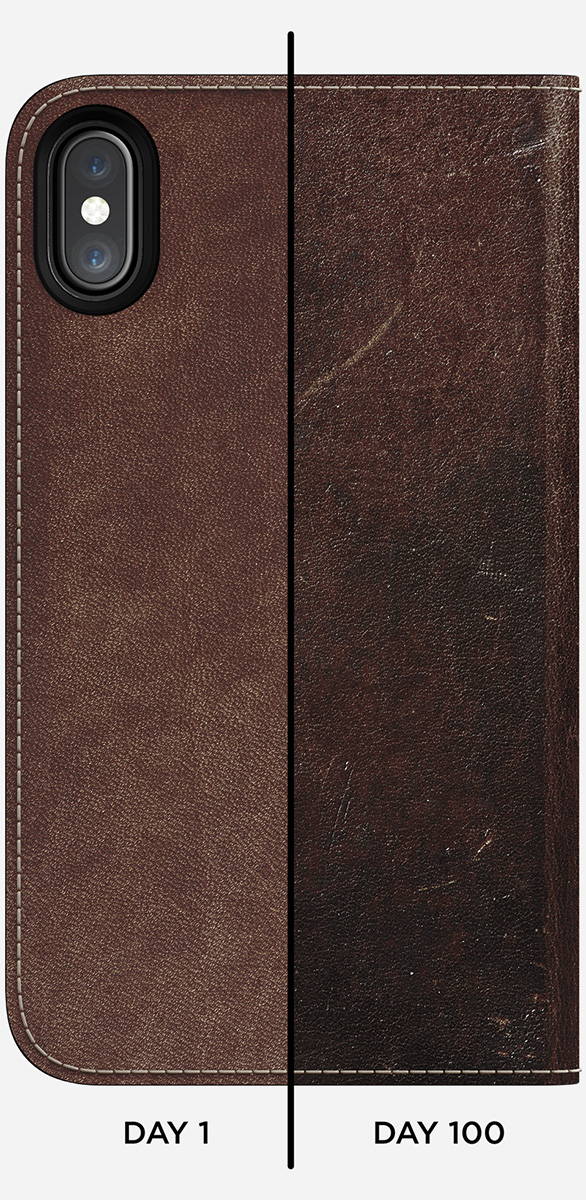 Horween Leather
We set ourselves apart in the tech electronics space by meticulously selecting premium materials to compliment and update your most important accessories. We source this renowned leather from the Horween Leather Co. of Chicago, one of America's oldest tanneries. Over time, this raw, vegetable tanned leather develops a patina, creating a handsome, rich character unique to you.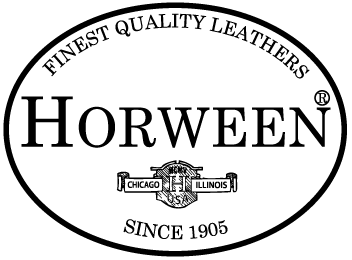 6 Cards & Cash
We sought to create a case that could provide complete protection for your phone while also functioning as a fully capable wallet. We designed our case to hold up to six cards. However, to provide genuine wallet functionality, we wanted room for cash, too.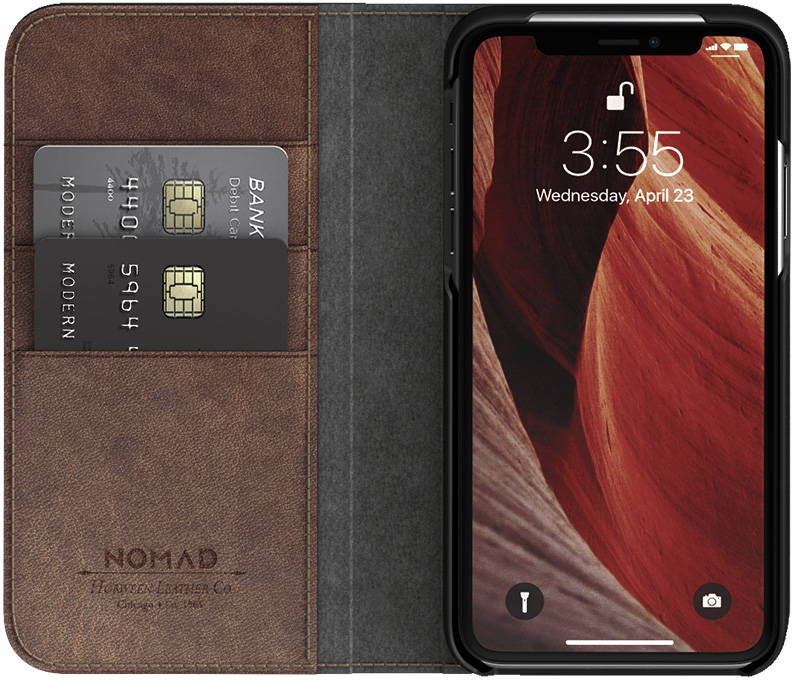 Reviews
86%
of reviewers would recommend this product to a friend
Nice
Very Nice thanks
Loading...
good
love the look and leather, it was a little thinner than i would have preferred, i now have to carry less cards and cash in the folio, which isnt a bad thing just takes some getting used to. But a lovely product
Loading...
Perfect!
Fits the phone like a glove. While initially stiff, the folio fits to the shape of my phone and cards and hugs the phone. And the unique scarring and colouring of the leather deepens every week! I love it and will be back for more products!
Loading...
Excellent
High quality leather
Loading...
Acceptable quality for too much money
I was looking a long time for a suitable iPhone flipcase and finally found that Nomad case. In regards to the high price my expectations were obviously quite high. Unfortunately I was disappointed in some ways: The case (especially around the camera lense) isn't well glued together, so the leather is removing from the plastic (not very much, but too much for the money). Also is the case way thicker than I expected and the slots for the credit cards too narrow, so they almost do not fit in there. Of course they will fit eventually in the future, when I used it more often, but a bit more room would be helpful. And last but not least, I appreciate the design of the package, but why the hell is it so big? What a waste of material! Overall I could see myself giving the product a better rating in the future, but at this time I regret paying so much for a product assembled in China.
Loading...