Lightning Cable
-

1.5M & 3M
---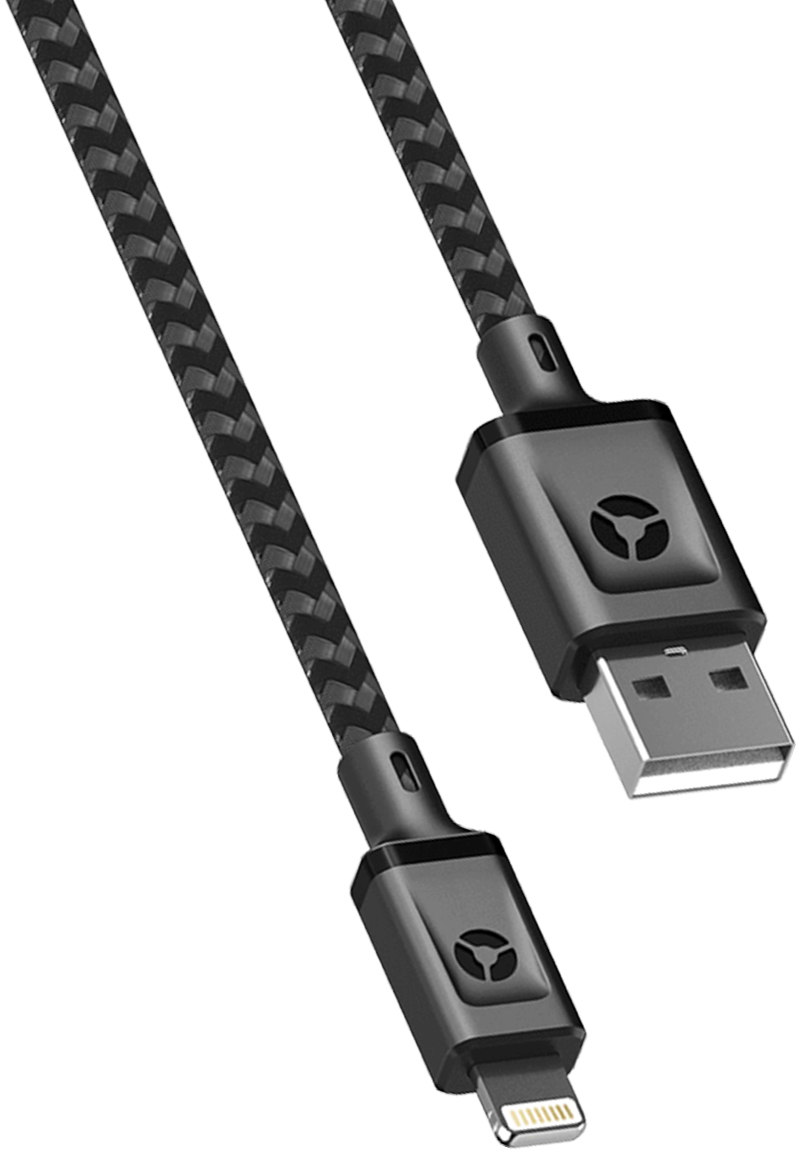 Stress Tested
We've got the cable that's truly durable and built to last for long time usage. The Lightning Cable is wrapped in 500D Nylon woven in a ballistic weave pattern originally developed to protect military forces from shrapnel and bullets. Lightning cable, including all other Nomad cables, have a 5 year guarantee to withstand all that you put them through.
Choose Your Size
We get it, one size does not fit all. Choose between a 1.5M/5FT cable or a 3M/10FT cable for the best fit for your adventurous lifestyle.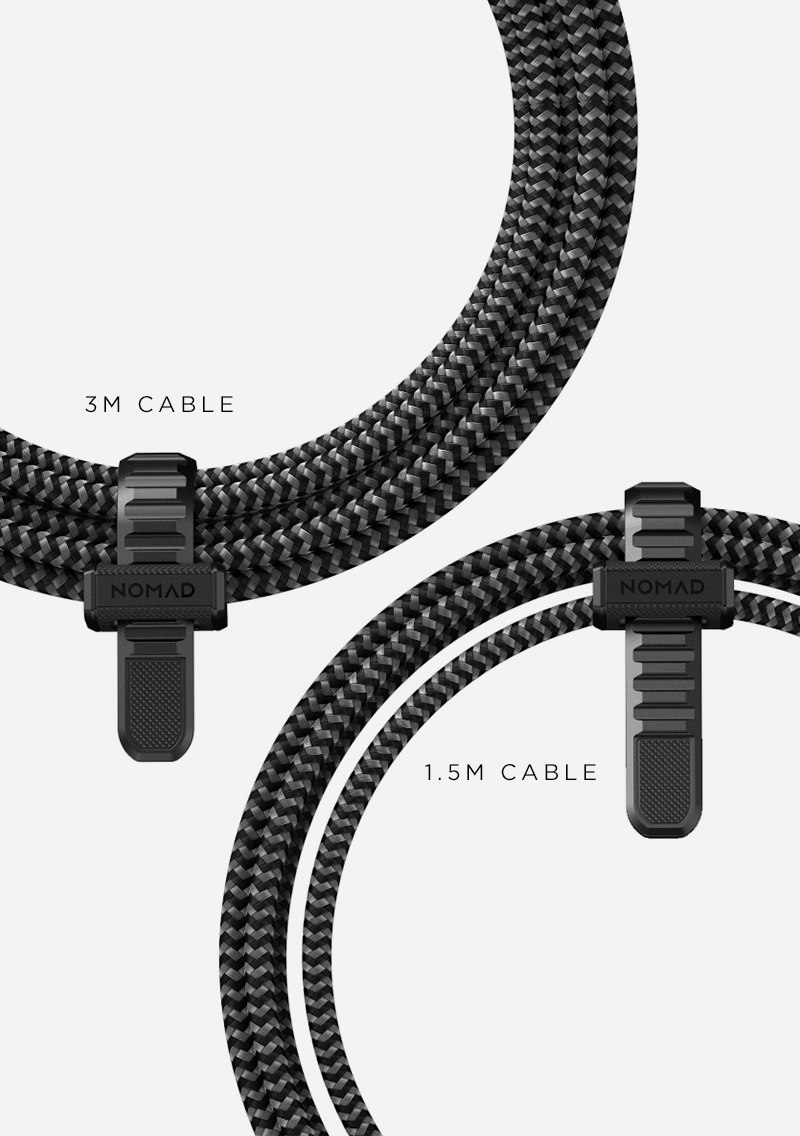 Inside Your Cable
01 | 20 AWG for Fast Charging
02 | 4X Polyamide Central Core
03 | 2X RF Shield for Fast Sync
04 | 2X Thick Moisture Barrier
05 | Braided Ballistic Nylon
Silicone Cable Tie
We've added an integrated, custom designed Liquid Silicone Rubber (LSR) cable tie for convenient cable management. This innovative tie ensures that your cable doesn't get tangled up.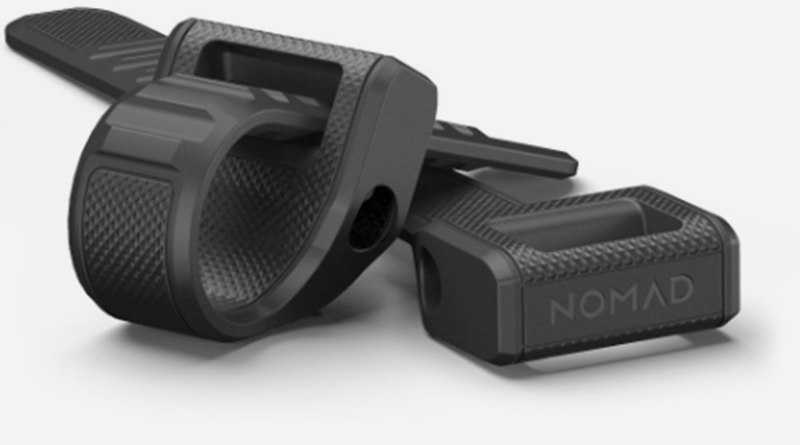 Reviews
100%
of reviewers would recommend these products to a friend
excellent quality
excellent quality
Loading...
Rugged lighting cable
Very sturdy, I bought it mainly cause Apple sells cable for $25~ and brake or rip easily. This cable honestly feels luxurious and quality is where it is.
For only $5 extra you can invest in this without having the worry of having to buy another soon.
Loading...
Love It!
Love the fit on my iPhone X! The leather back looks and feels great! Best phone cover that I have ever had!
Loading...
Solid!
This cable is just rock solid!!!!!
Loading...