Modern Strap
Black Hardware
-
$69.95
---
Modern Design
Each strap is made with true craftsmanship as we use the best in class materials and state of the art manufacturing techniques to create a strap that is unique to the market.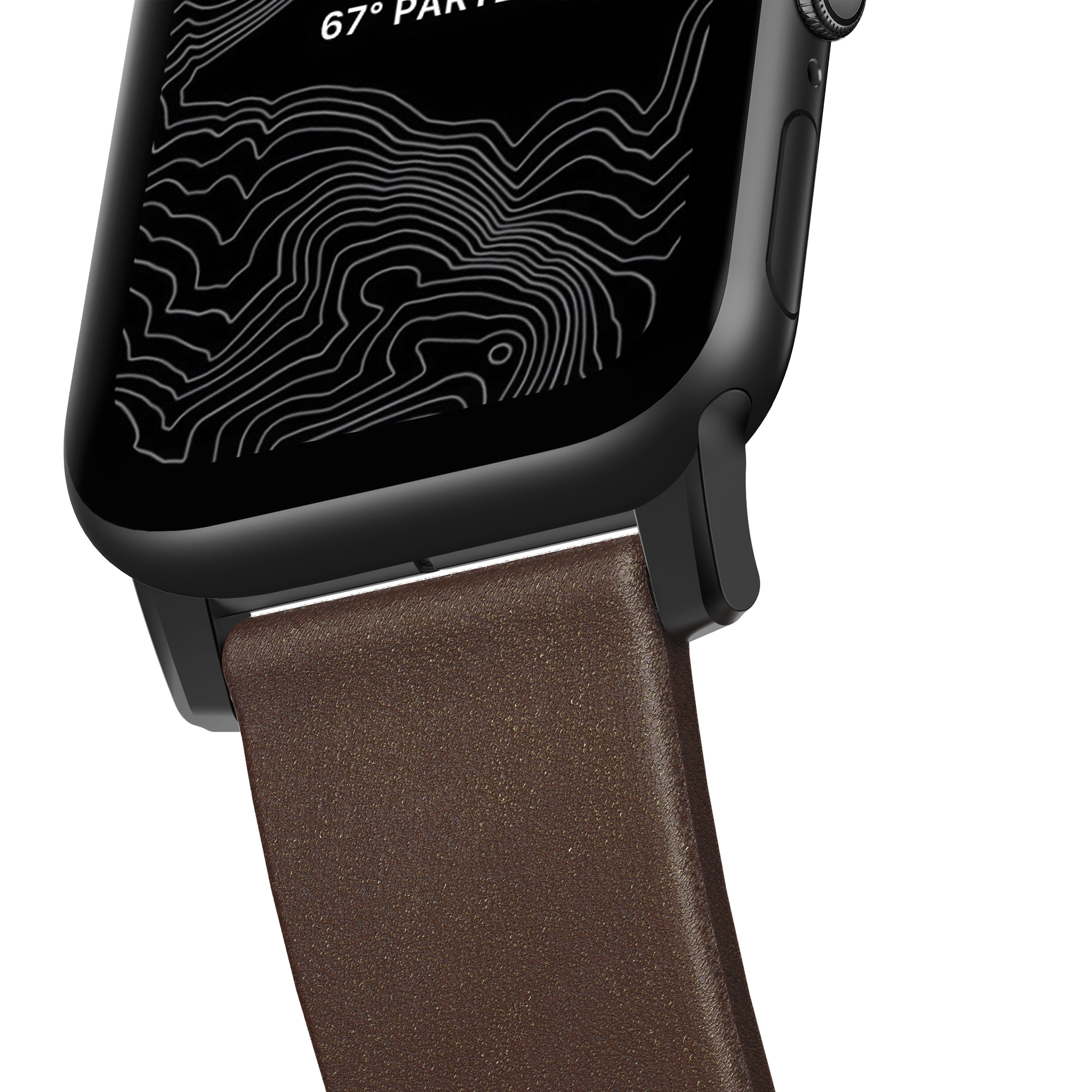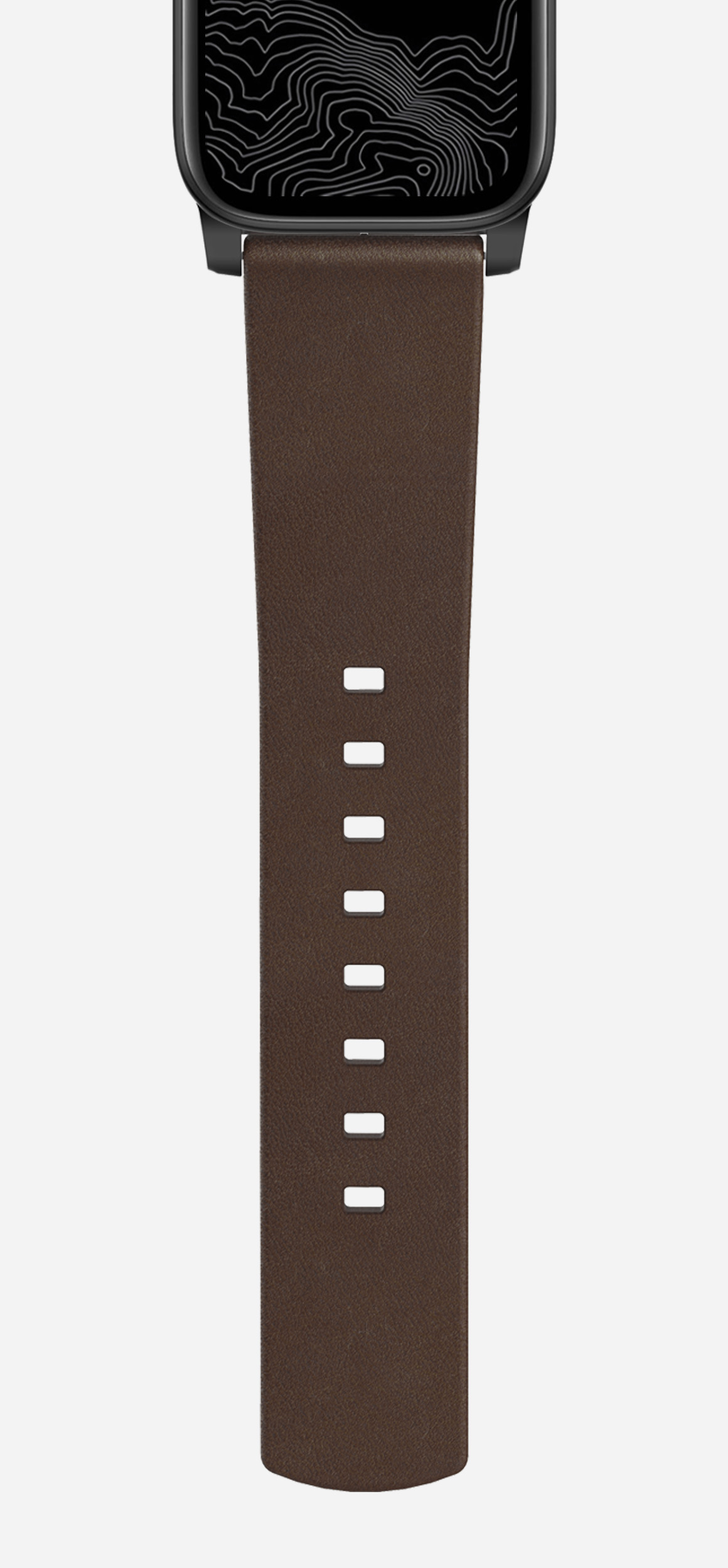 Horween Leather
We chose Horween Leather for these straps as it offers an unparalleled blend of quality, consistency, responsiveness, and innovation. As the strap comes into contact with elements around you, the leather will develop a patina, or a dark lustrous sheen, making your strap unlike any other.
Unique Character
The rich leather patina that the Modern Strap will give you creates a totally unique look. Each strap ages and develops its own character, ensuring that your Apple Watch stands out from the rest.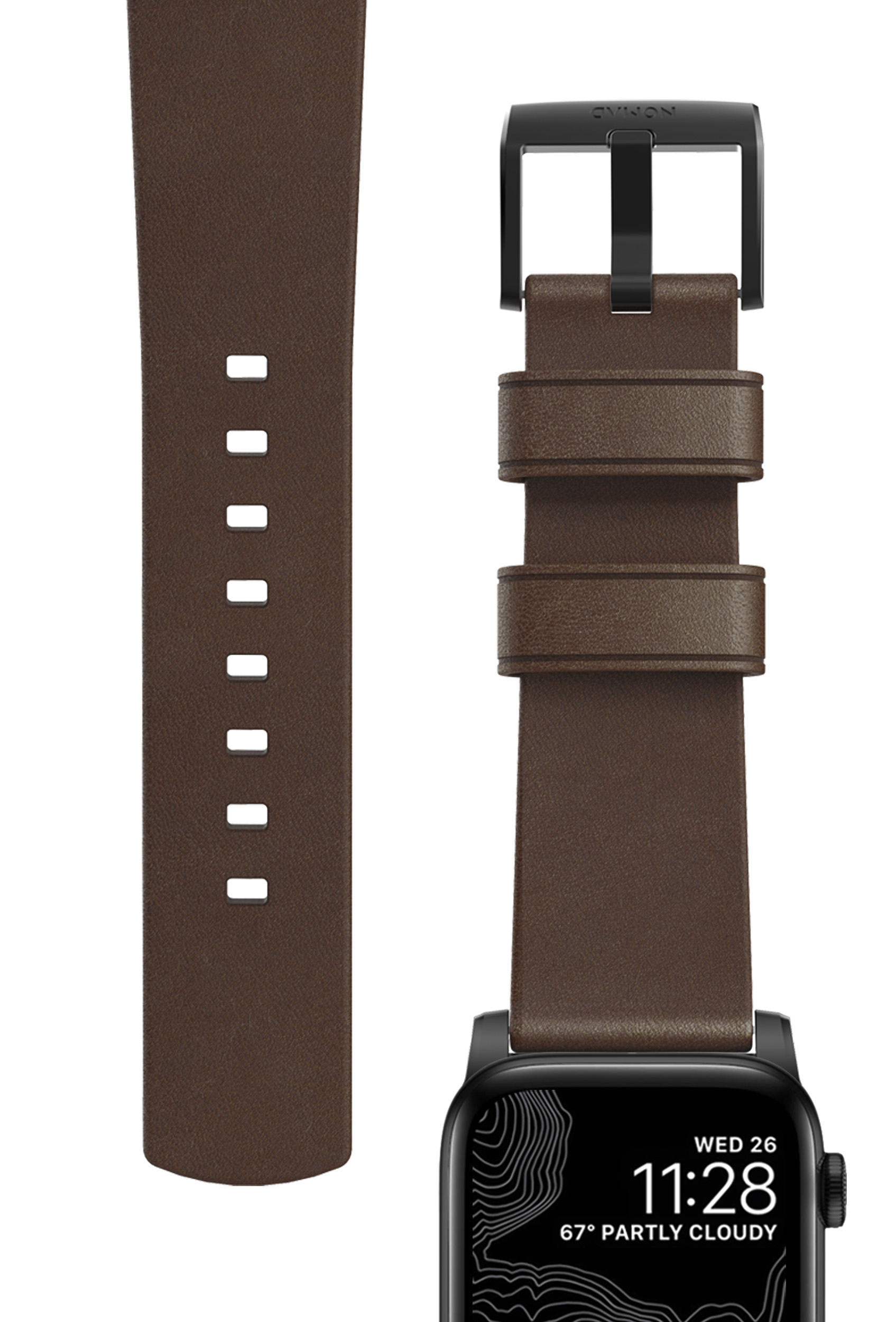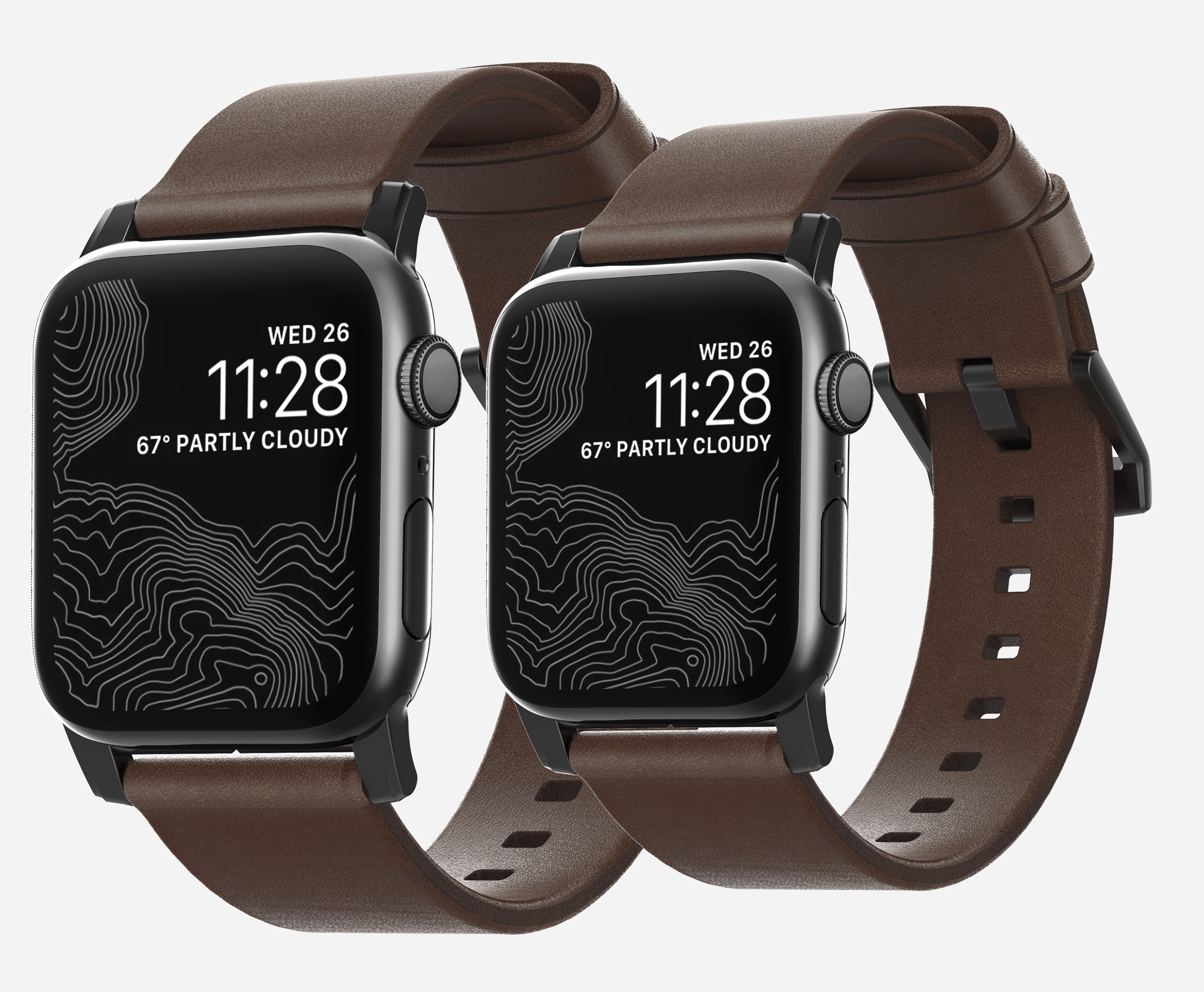 Stainless Steel
Buckle and Lugs
Each strap is fitted with our custom designed, metal injection molded (MIM) buckle and lugs. High tolerance fit and sharp details are created with this industry leading marine grade 316 stainless steel. Choose between silver or black hardware for your strap.
Reviews
98%
of reviewers would recommend this product to a friend
| | |
| --- | --- |
| Fit & Comfort | Rated 0 on a scale of minus 2 to 2, where minus 2 is Tight, 0 is Perfect and 2 is Loose |
| Value | |
| Durability | |
Great leather with a deep brown color
I have had this strap for a month. The leather is tough and breaks in easily through a combination of regular use and manipulation. I compare all leather products to leather shoes so they have to be able to stand up to regular use and occasional rough treatment. I know Nomad says not to get the strap wet but that just won't work for me because I'm wearing it on an Apple watch, which CAN get wet. I don't take either in the shower but I live, work and most importantly, work up a sweat with both all day long. I've also washed my hands and walked through rain with both of them and whilst the watch looks the same, the band has developed a very nice patina that looks like Indiana Jones has been it wearing for a while. This strap is tough and does not need to be coddled.
So, why the four stars? The buckle. It's strong and does its job very well but the edge above the makers mark is razor sharp. When the strap is pulled over to either unfasten it or push the end through the loops after fastening it, it presses right into the band. I don't like that so that's why the four stars. Still, it's a great strap that I would buy again.
| | |
| --- | --- |
| Fit & Comfort | Rated 0 on a scale of minus 2 to 2, where minus 2 is Tight, 0 is Perfect and 2 is Loose |
| Value | |
| Durability | |