Rugged Case
AirPods
-
$29.95
---
Minimalist Construction
Designed to tightly fit your AirPods with our two-piece construction, Rugged Case provides additional drop and scratch protection. Built with genuine Horween leather, this minimalist construction retains the compact nature of your AirPods in style.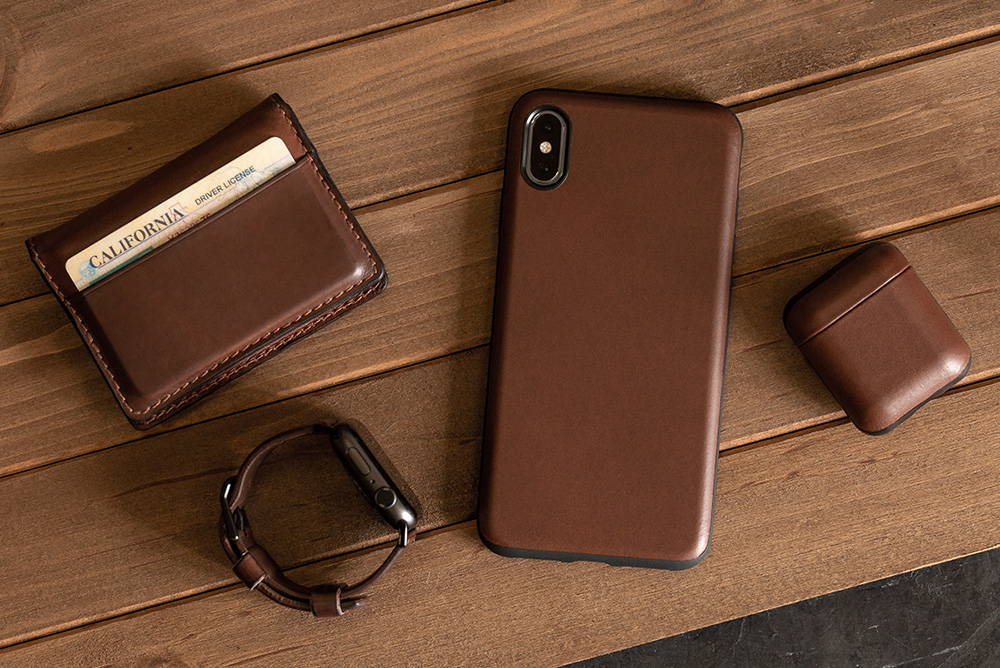 The Collection
Designed with the same premium Horween leather and rugged construction that Nomad is known for, Rugged Case for AirPods give you the protection and design you expect, pairing perfectly with your existing Nomad gear.
Reviews
99%
of reviewers would recommend this product to a friend
Great product!!!
Well made quality product. I have not been disappointed yet any of the Nomad products.
Rugged Case is Rugged Sweet
Looks great and fits well. Keeps it very protected and it stands out beyond any other case I've seen. The top has a tendency to slip off if you grip it a certain way, but like when a kid says his 'boo-boo' hurts when he touches it, just don't grip it that way.