Rugged Case
AirPods
-
$29.95
---
Minimalist Construction
Designed to tightly fit your AirPods with our two-piece construction, Rugged Case provides additional drop and scratch protection. Built with genuine Horween leather, this minimalist construction retains the compact nature of your AirPods in style.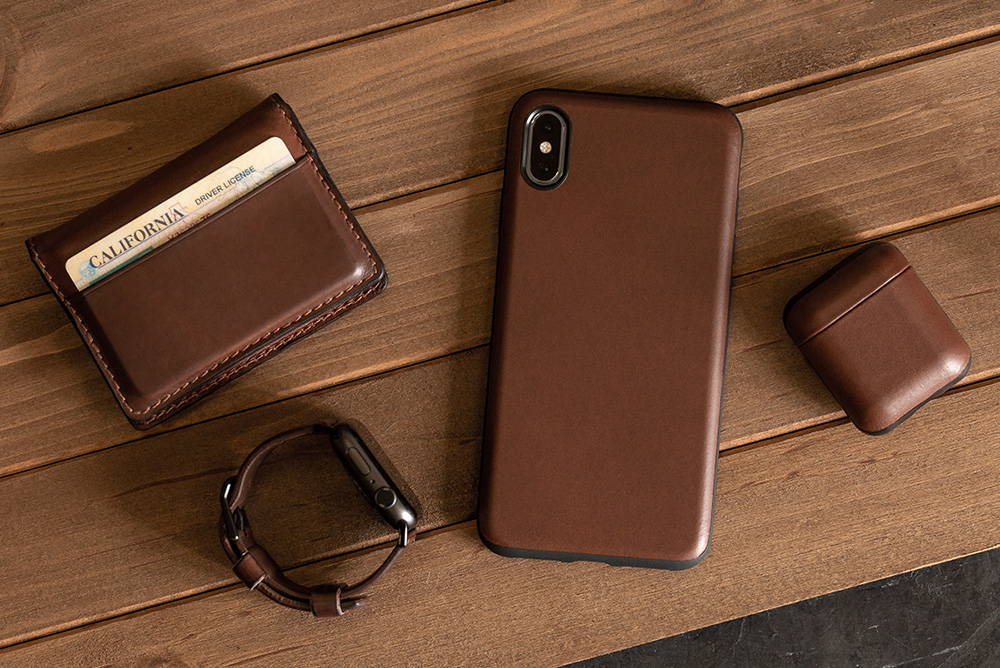 The Collection
Designed with the same premium Horween leather and rugged construction that Nomad is known for, Rugged Case for AirPods give you the protection and design you expect, pairing perfectly with your existing Nomad gear.
Reviews
100%
of reviewers would recommend this product to a friend
high quality
the color is amazing, i love it
Loading...
snug fit, attractive design
Lends individuality to an iconic design.
Loading...
Good Case!
As usual good leather case from Nomad. Feels solid.
Loading...
My favorite Airpods case
I originally had a silicone case on my Airpods and it got SUPER gross after a couple months. This leather case is my favorite style by far. I'm enjoying the patina that's already forming after a couple weeks. Looking forward to the future@
Loading...
Airpods Case
I like the Product a lot. I've purchased two from other places and didn't like the silicon. The other one was leather but was bulky. This is just perfect, my only complain is the top cap, it falls off since its not one whole piece, but I used some M3 Tape and yeah I love.
Loading...