Rugged Case
Pixel 3 XL
-
$49.95
Horween Leather
We source this leather from the renowned Horween Leather Co. of Chicago, one of America's oldest tanneries. Over time, the raw, vegetable tanned leather will patina, developing a look that is exclusively yours. From day 1 to 100, your case will weather but not wear out, creating a handsome, rich character unique to you.

Premium Materials
Supple, yet durable, Horween leather combined with a sleek rubber bumper around the edges.

33% Thinner
Thinner construction gives the case less bulk and a slimmer profile, allowing for greater portability than any of our previous designs.

Wireless Charging
Our cases are Qi compatible with Nomad wireless chargers and other devices.
Ultra Thin, Yet Rugged
We've taken the same elegant design of our prior rugged cases and refined it to be 33% thinner, while still offering the durability you need. Our minimalist design still offers maximal protection.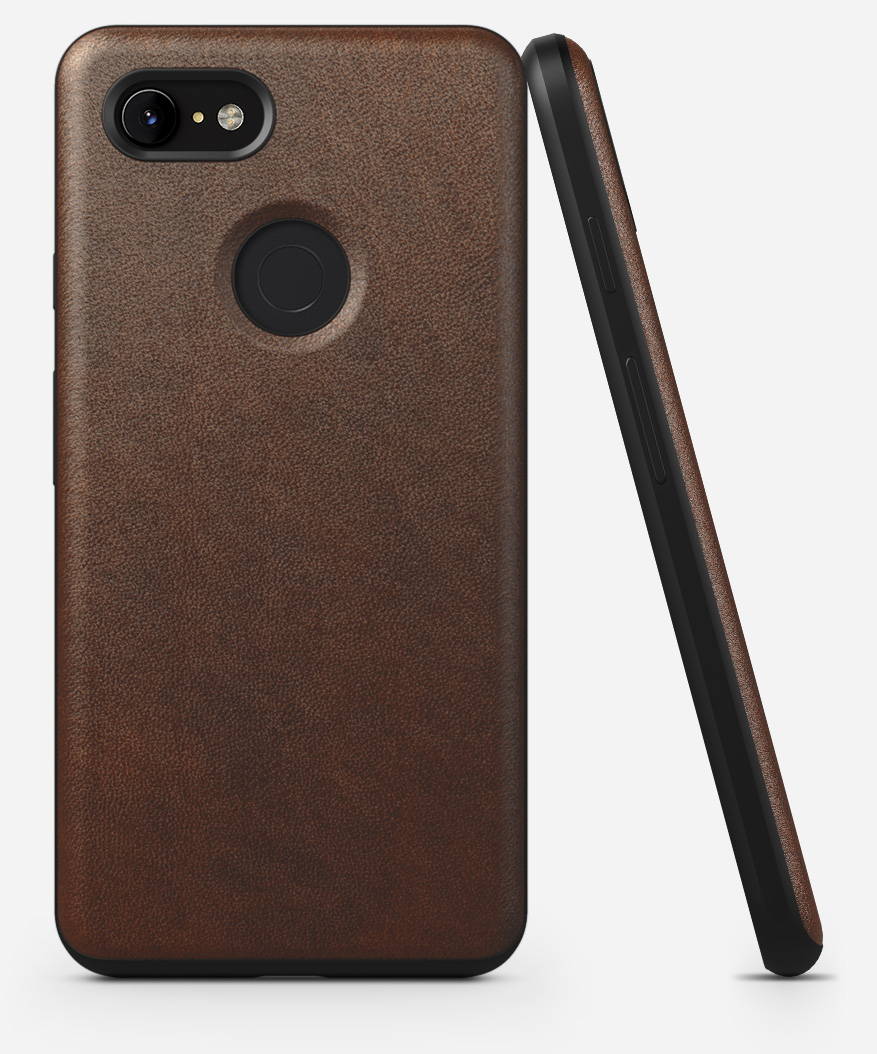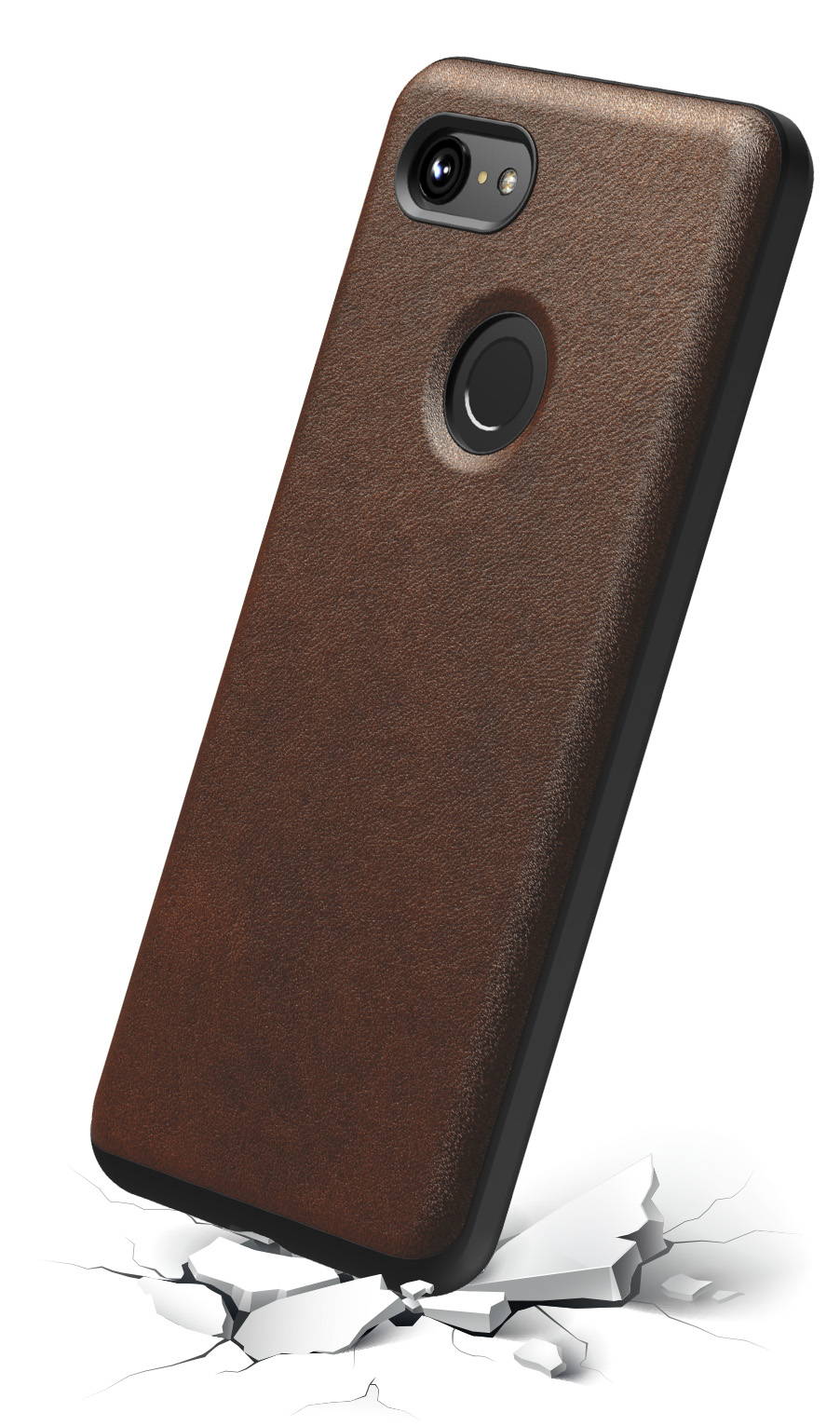 6ft Drop Protection
Protecting your phone from damage is a case's primary job. The new Rugged Case is equipped to protect against drops up to 6ft, keeping your Pixel 3 safe from unexpected tumbles.
Built to Last
We strive for classy, minimalist designs in all our products, but never compromise on durability. A full rubber frame and wrap-around TPE bumper ensure you can enjoy the beautiful look of leather without worrying about damage to your phone.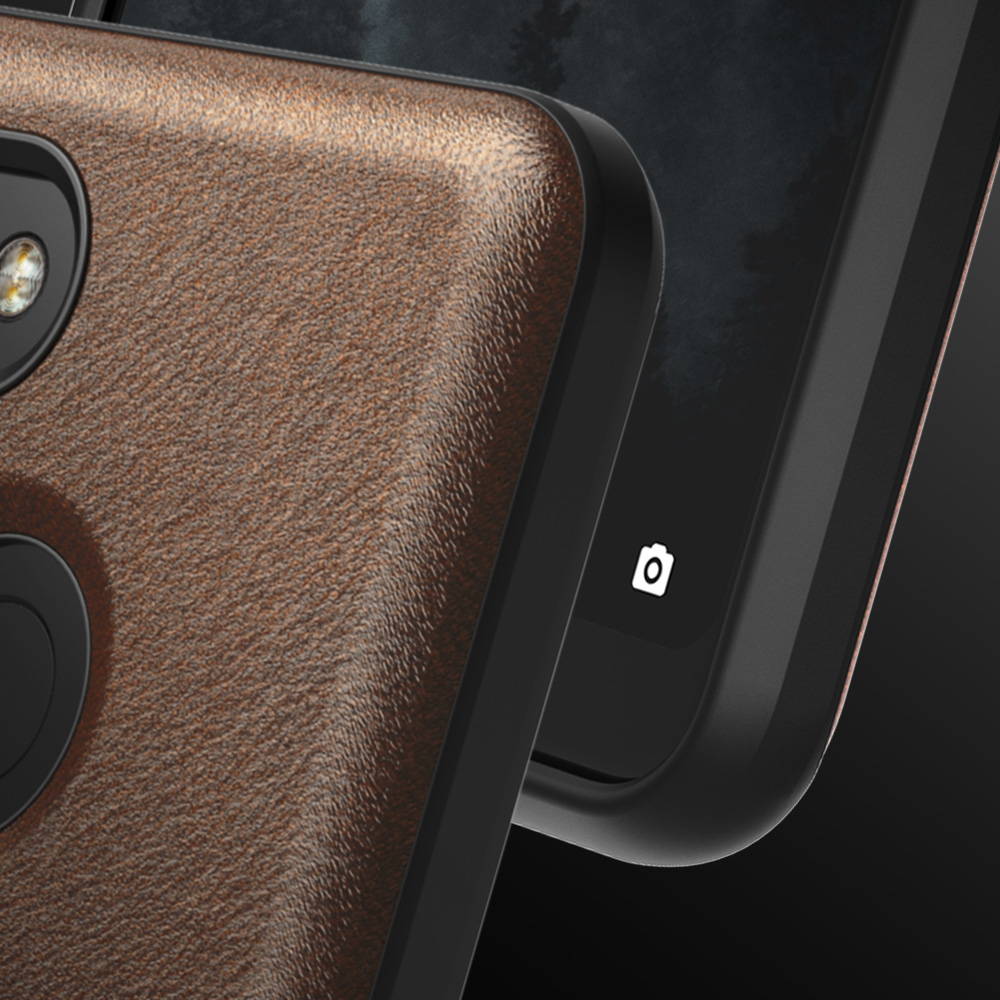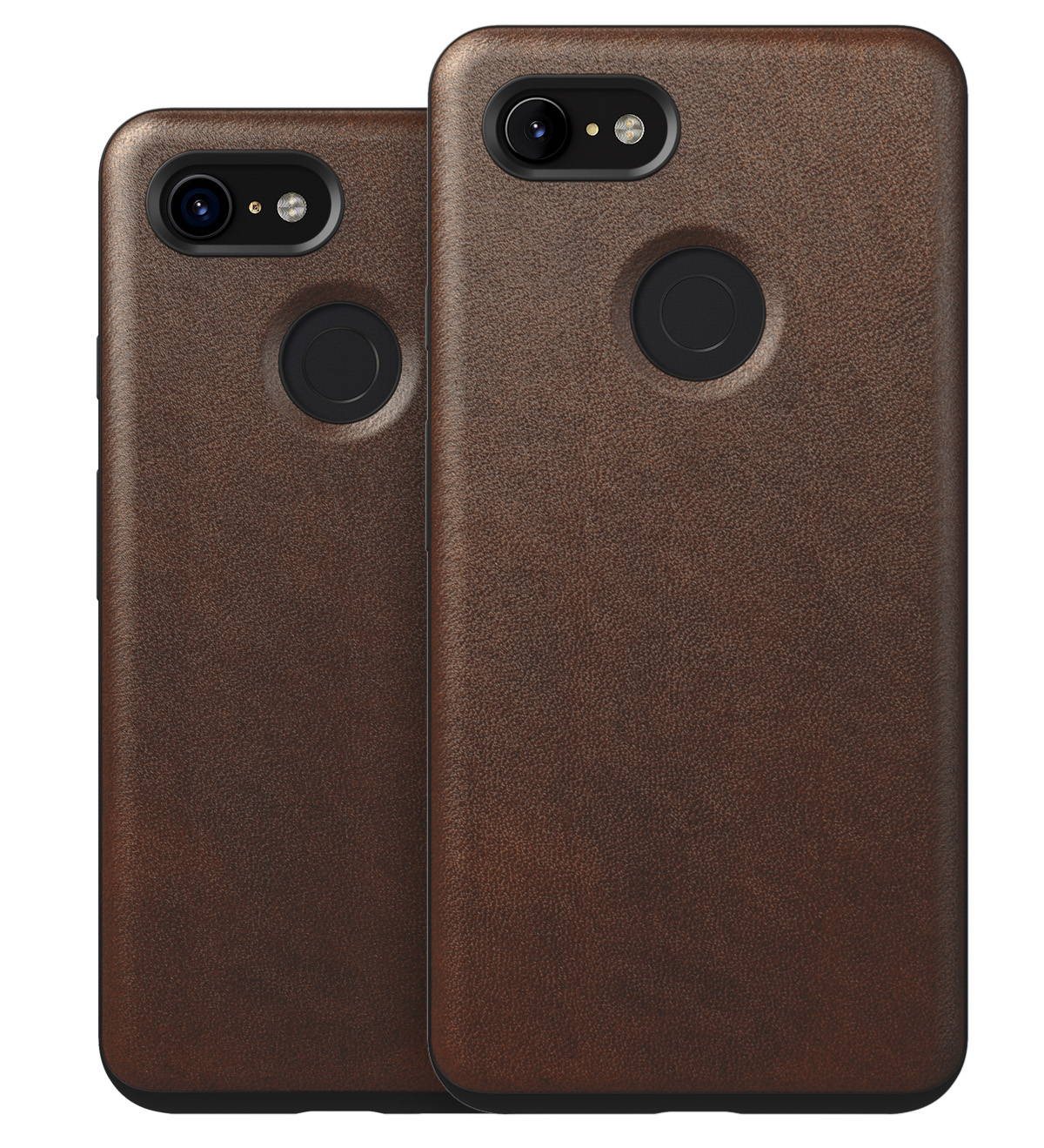 Made for Google Pixel 3
Designed from the start for both new Pixel phones. Perfect fit, easy installation, and wireless charging compatible. Available for Pixel 3 and Pixel 3 XL
Reviews
100%
of reviewers would recommend this product to a friend
Feels nice in the hand but scratches easily
I know that the case is advertised to take a weathered look but I was not prepared for how much it would get scratched up from day to day use. I also have a leather wallet which I've had for much longer and it does not have nearly as many scratches as my phone case. That being said it feels really nice in the hand and has protected my phone from several drops. It is also definitely more on the expensive side for a phone case.
Looks and feels good
This is one the best cases I have purchased. I dropped it out of my Traverse, bounced off the runner board onto the parking lot and the phone is fine. The case has a couple nice marks, but the phone is fine. I love how the look has changed since the purchase, and my friends also enjoy the character it has. I will only by Nomad cases for my pixels, and yes I only by Google Pixels.