Shell Cordovan Strap
Black Hardware
-
$149.95
---
---
Modern Design
Each strap is made with true craftsmanship as we use the best in class materials and state of the art manufacturing techniques to create a strap that is unique to the market.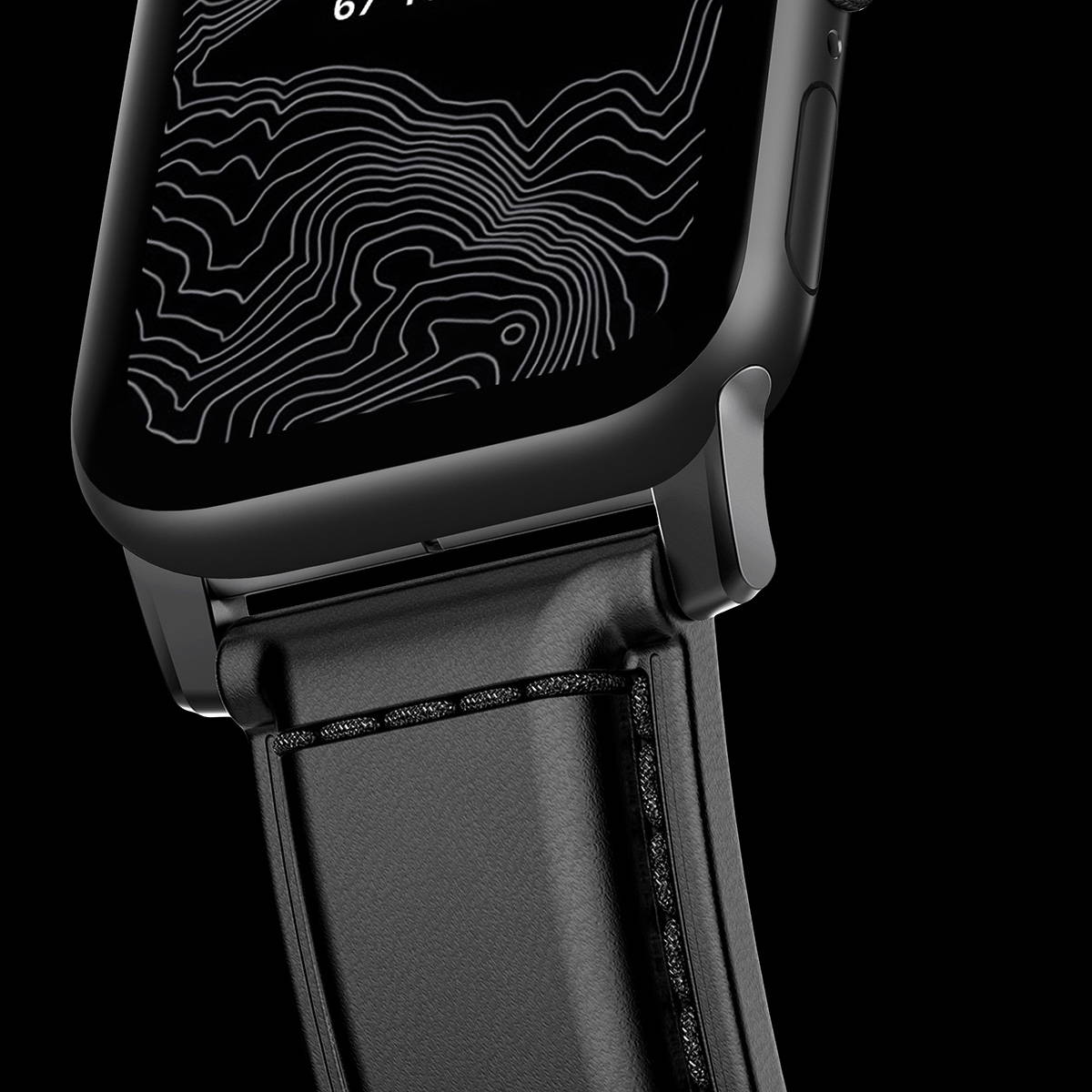 Unique Character
Each Limited Edition strap contains a unique look on the inside of the band. The natural, raw finish of Shell Cordovan produces a variety of dark greens intermixed with original stamp marks from Horween's tannery, ensuring that your Apple Watch stands out from the rest.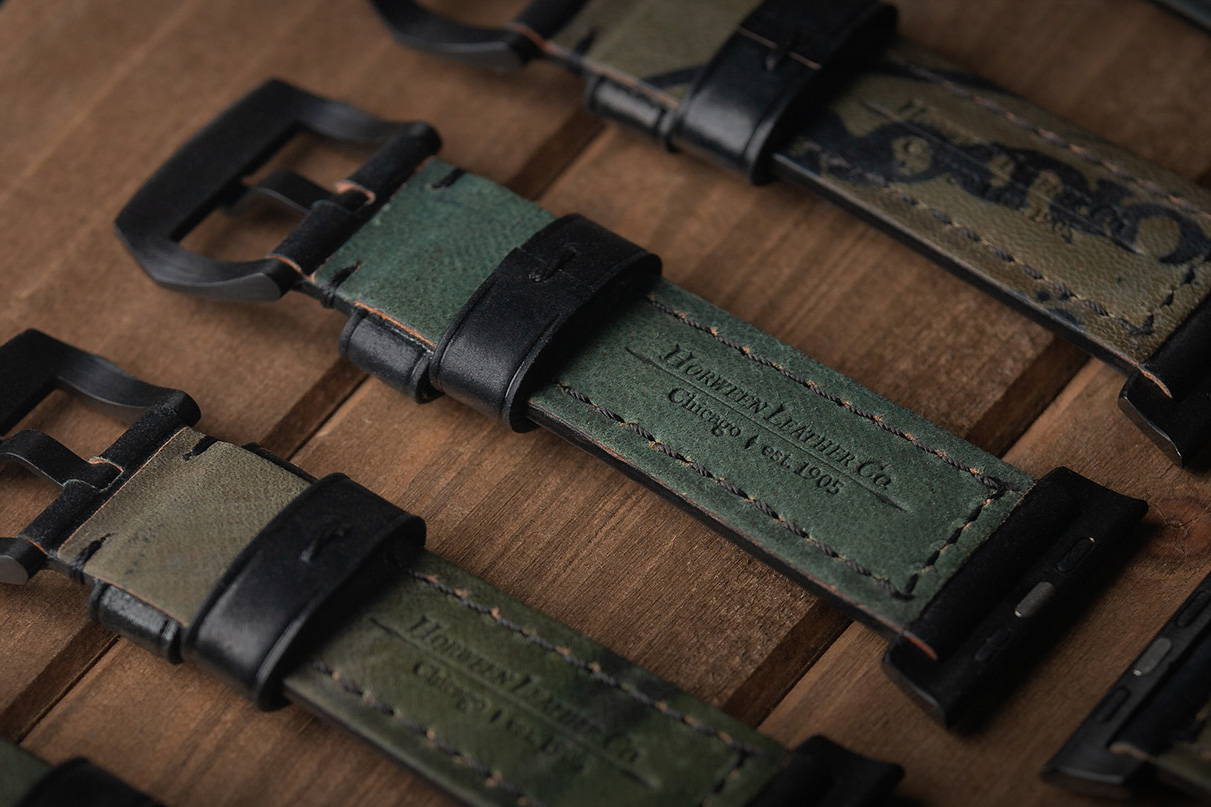 Stainless Steel
Buckle and Lugs
Each strap is fitted with our custom designed, metal injection molded (MIM) buckle and lugs. High tolerance fit and sharp details are created with this industry leading marine grade 316 stainless steel.
Reviews
97%
of reviewers would recommend this product to a friend
Very well made.
Unlike many Apple Watch bands, this one is not assembled from parts you could get yourself. The lugs are custom made and nicer than what you find elsewhere as is the buckle. And the leather is substantial although I didn't find it to be overly stiff as some have said. It has a fairly shiny finish that I hope becomes a little flatter as it wears.
That said, I'm not in love with it. The buckle is too large for my taste and overwhelms the strap and the watch. I wish the alternate Nomad buckle was available for it. I switched mine out for a Hirsch single-fold deployment which was not trivial as the stock buckle doesn't use standard a spring bar - there are no ridges on it for a tool to grip. Compressing it to pop it out required a lot of friction.
These are great straps if you like the styling.
Great band. Very professional
Very nice watch band and pretty much as expected.
I must admit, as much as I like the apparent quality and workmanship of the leather band, I was unpleasantly surprised when I first saw the buckle. To my eyes it looks oversized and clunky. I don't think it matches the elegance of the band. My initial reaction was one of disappointment but over time I have become somewhat used to it.
If I had physically seen this band as opposed to viewing its picture online, I don't think I would have chosen this model.