Rugged Tri-Folio
iPhone XR
-
$79.95
---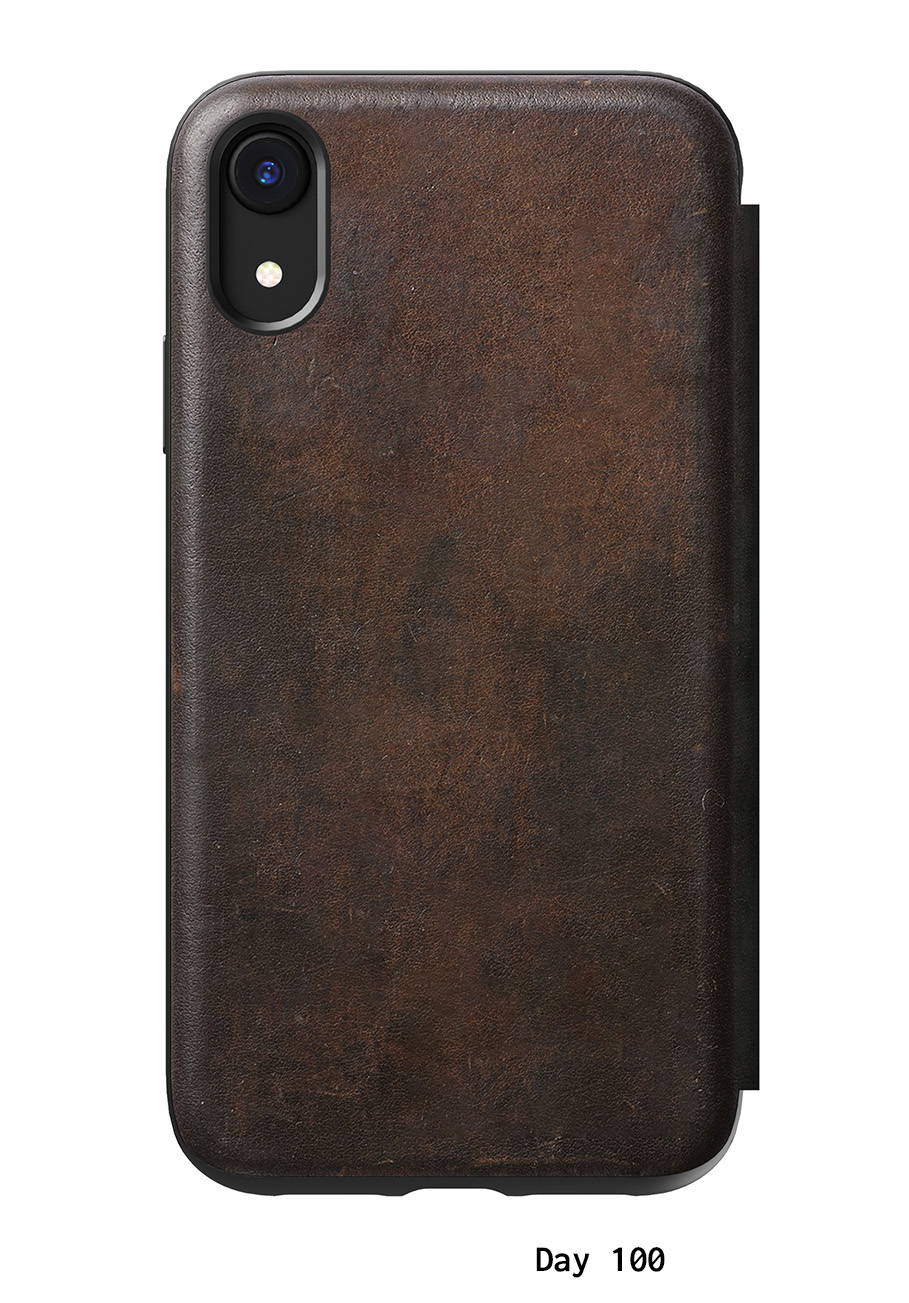 Horween Leather
We source this leather from the renowned Horween Leather Co. of Chicago, one of America's oldest tanneries. Over time, the raw, vegetable tanned leather will patina, developing a look that is exclusively yours. From day 1 to 100, your case will weather but not wear out, creating a handsome, rich character unique to you.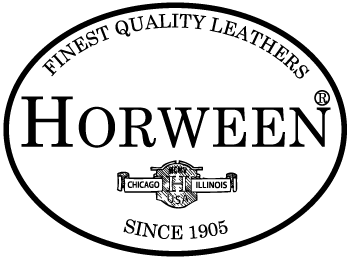 Premium Materials
Supple, yet durable, Horween leather combined with a sleek rubber bumper around the edges.

Storage
Four card slots with room for six cards total and two large pocket for cash, work ID, business cards and more.

Wireless Charging
Wireless charging compatible with Nomad wireless chargers and other devices.
Introducing Tri-Folio
A folio case taken to the next level, with more flaps and even more storage, the new Tri-Folio is designed to completely replace a traditional wallet. Four card slots, two pockets for cash or anything else cluttering your pockets, integrated together with a modern design.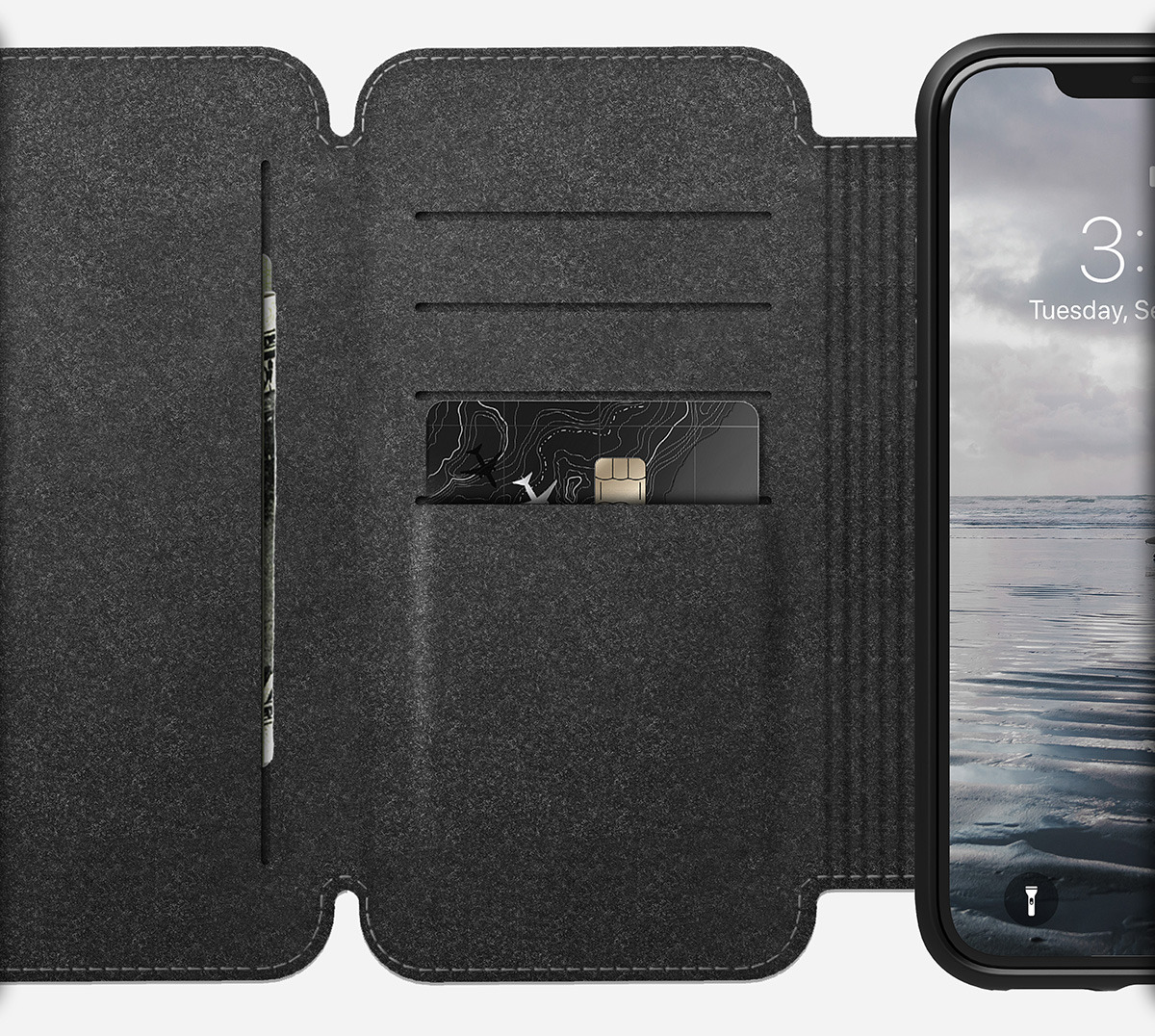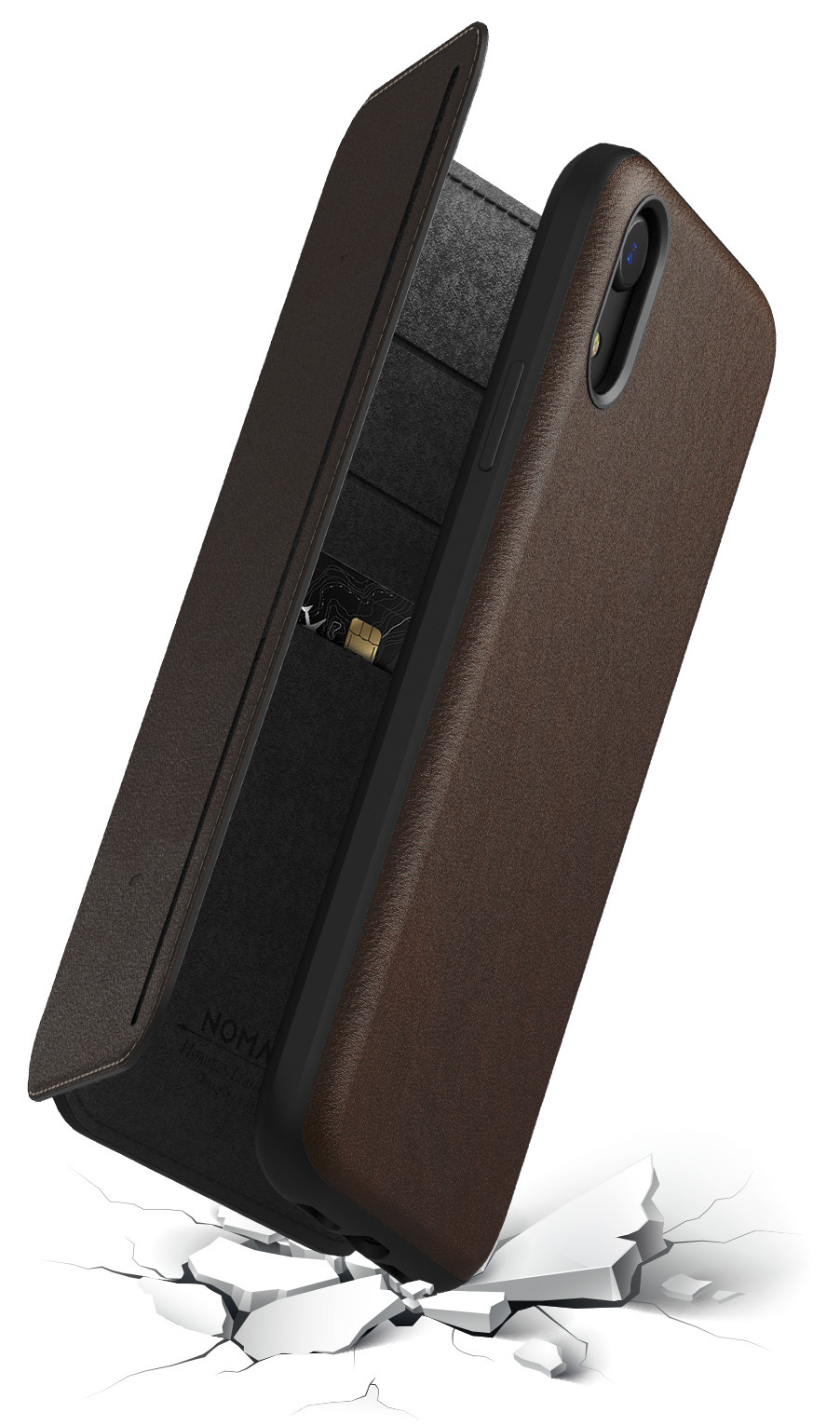 6 ft Drop Protection
Rugged Tri-Folio is designed for maximum protection. Built with a raised TPE bumper bonded to the full rubber body, Rugged Tri-Folio will prevent damage from drops at all angles and protect your screen when dropped face down. Rugged Tri-Folio offers the protection of modern polycarbonate and the classic look of traditional leather.
Maximum Storage
Two large pockets perfect for bills, badges, or any other large items, and four extra-deep card slots to keep your belongings in place. Designed to keep everything you need in one place.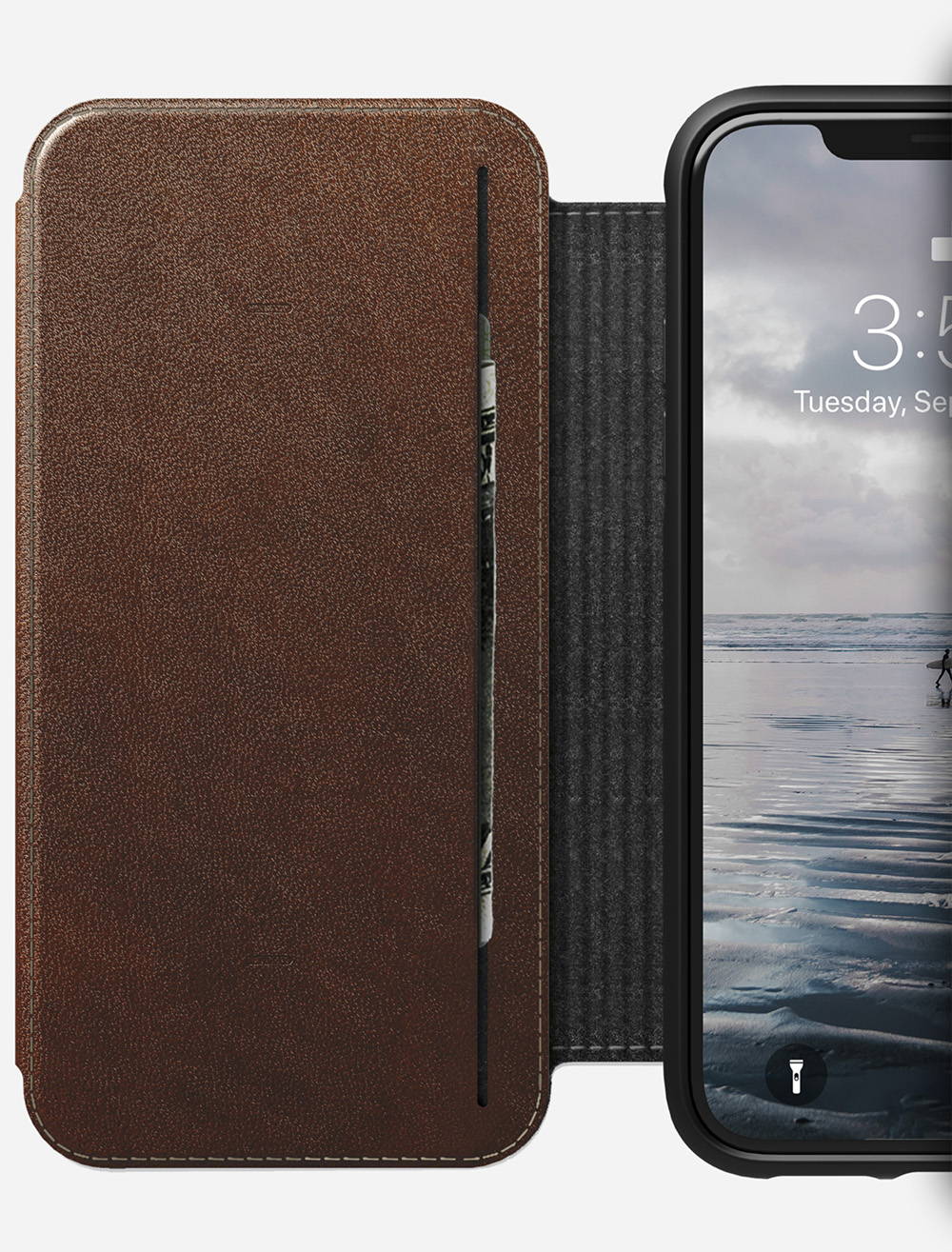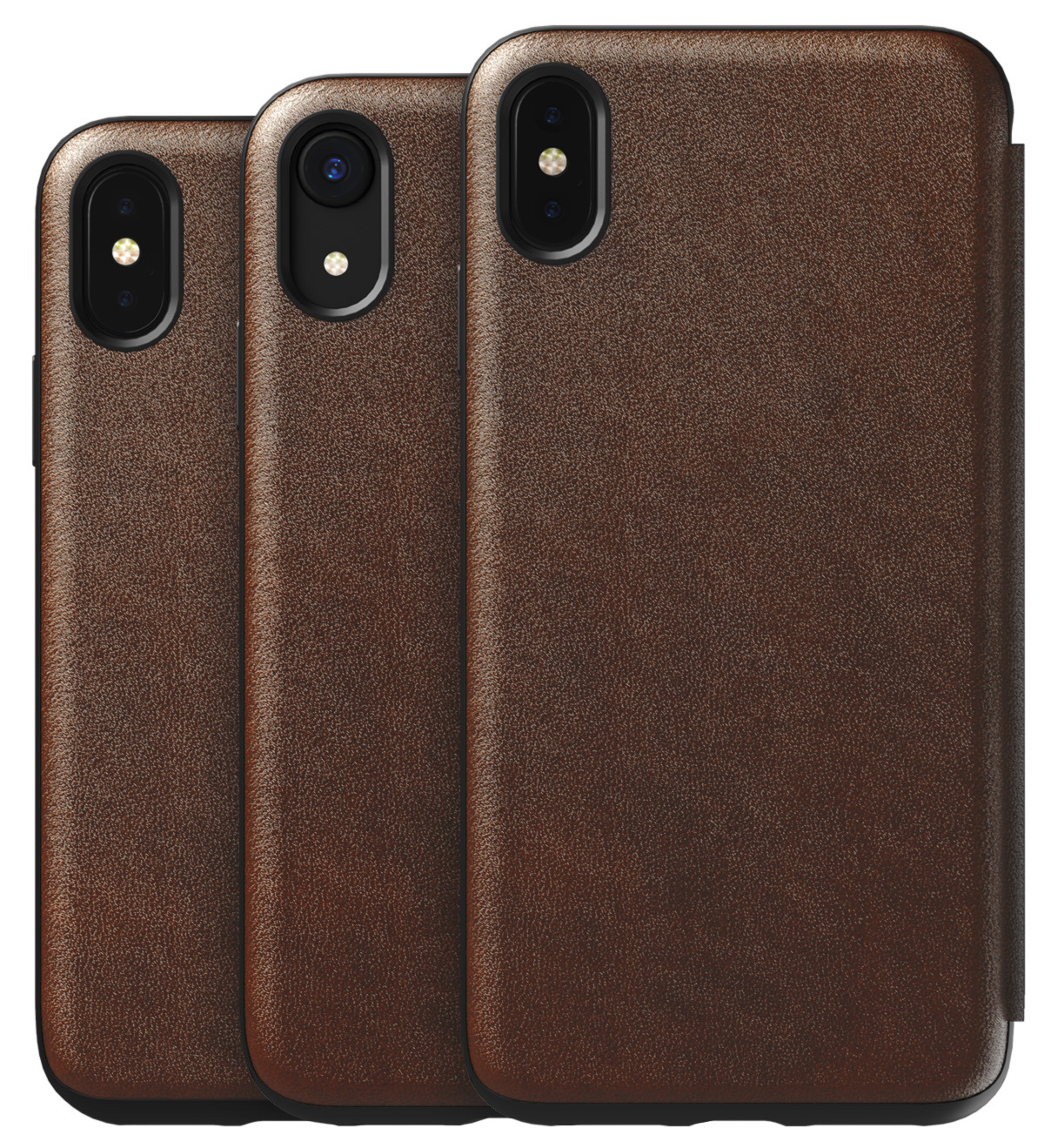 Made for All New iPhones
Designed from the start for all new iPhones. Perfect fit, easy installation, and wireless charging compatible. Available for iPhone XR, iPhone X / XS, and iPhone XS Max
Reviews
100%
of reviewers would recommend this product to a friend
Good quick service
Phone cases feel luxurious
Loading...
So close to Perfect - 4.5 stars if I could
I was super excited to find a company and a product I was eager to receive. I just purchased my iPhone XR and needed a case pronto. I have long believed in purchasing high quality as the longevity and satisfaction far outweights price. The materials, discussion of product and looks sold me, and I was thrilled that a case was available as quickly as the phone got to market. I believe in haste to meet the market the design is slightly flawed. I purchased the Tri-Fold and that last fold has a design flaw. There is just not quite enough material in the middle as it pulls slightly off center to the phone to make the last fold, but in the fold to allow that last layer to lie flat, the case remains at a permanent half open state. I have tried to allow the material to meld/adjust by keeping it laying on that half open side but it still wants to stay half open. The leather is soft and supple, the color is lovely and it feels great in the hands. I will recommend the product, and hope as the product line grows I get the opportunity to purchase other items in the future.
Loading...
Great quality
Functional as well
Loading...