---
For All Devices
The Universal Cable comes with integrated multi-tip charging adapters to charge any mobile device. The core cable is USB A to Micro USB, attached are two tips, an MFi Certified Lightning tip and a USB Type C tip. The multi tip feature enables you to charge all iPhone, Android and other USB powered devices.
Military Strength
The Universal Cable is wrapped in a 500D Nylon woven in a ballistic weave pattern. This material was originally developed to protect military forces from shrapnel and bullets. Our cables are lab tested to withstand over 10,000 flexions.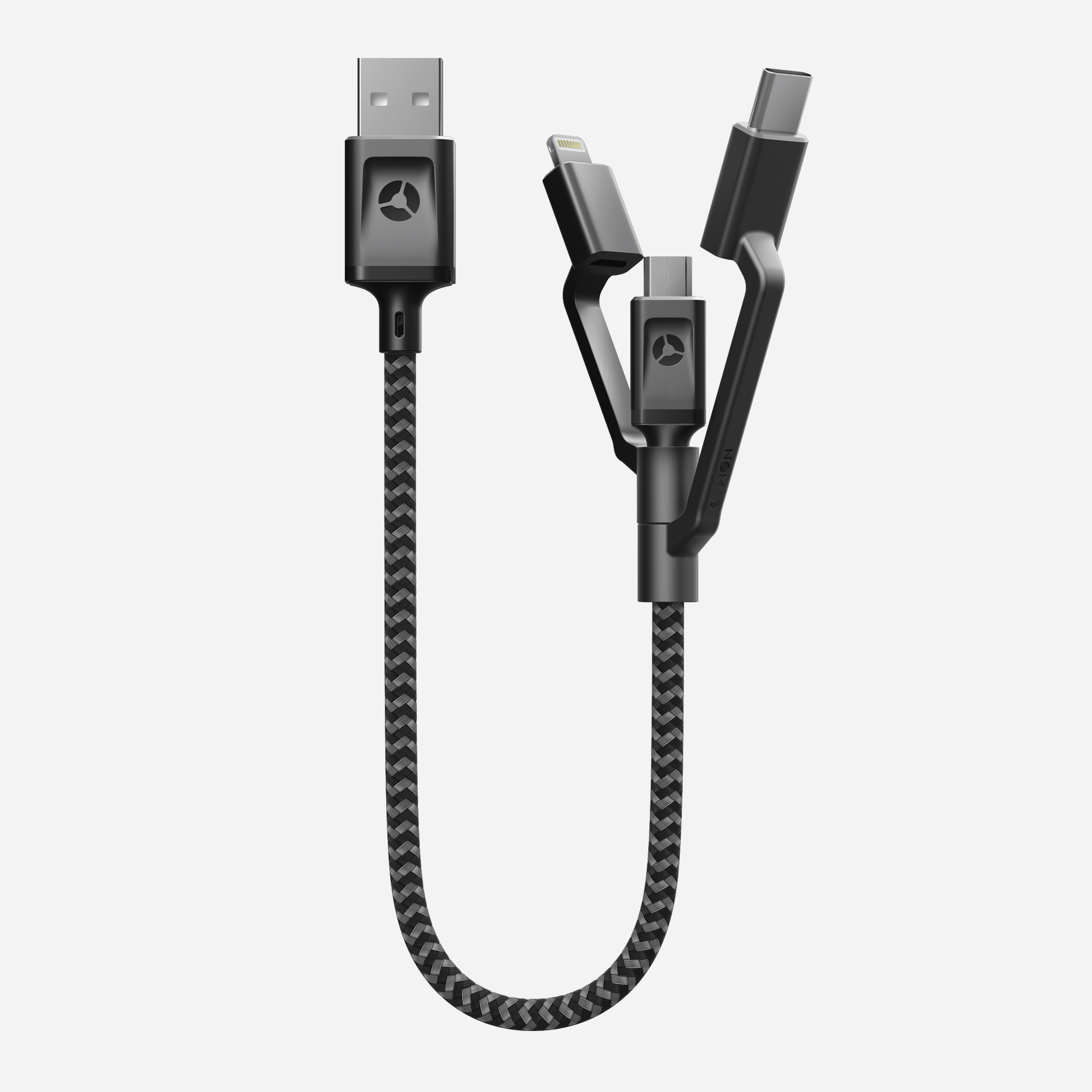 Inside Your Cable
01 | 20 AWG for Fast Charging
02 | 4X Polyamide Central Core
03 | 2X RF Shield for Fast Sync
04 | 2X Thick Moisture Barrier
05 | Braided Ballistic Nylon


Reviews
100%
of reviewers would recommend these products to a friend
universal charger
Great universal charger. high quality material
Loading...
Pretty good - connector tends to fall out when using a window mount.
I have had a few issues with my universal connector saying connected, when using the lighting adapter. When its laying flat its fine however, when I use it in my car while connected to my iPhone and window mount for navigation the lighting connector falls out fairly regularly.
Loading...
For externam batery
I use this for my external battery and very satisfied
Loading...
The Go to Cable
Really impressive cable to cover all needs, usual tough forgiving construction reduce the need for carrying more.
Loading...