Universal Cable
with Kevlar® | 0.3m
-
$29.95
---
Kevlar® Constructed
We got tired of cables breaking on us all the time, so we set out to engineer a cable to outlast the rest. For the first time ever in a cable, we tightly double-braided Kevlar® fibers throughout the exterior and reinforced it with a Kevlar® central core.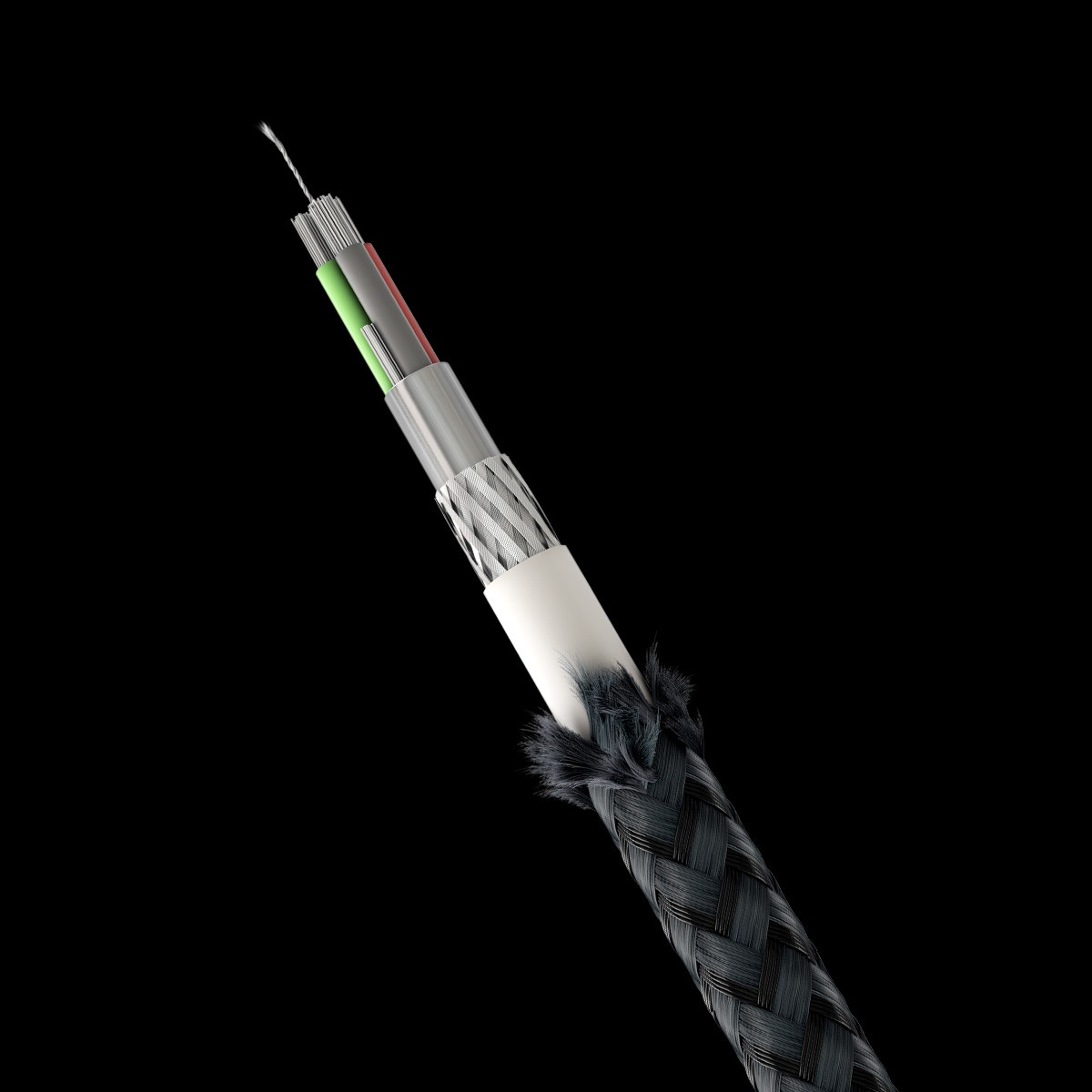 3 Cables in 1
Swap between Lightning, USB-C, and Micro USB plugs to charge all of your devices with just this single cable.
Metal Connectors
Redesigned connector housings built with metal alloy for reliable, long-term charging. 5-Year Warranty
Designed to outlast your device. Every component of this cable was selected for durability and reliability.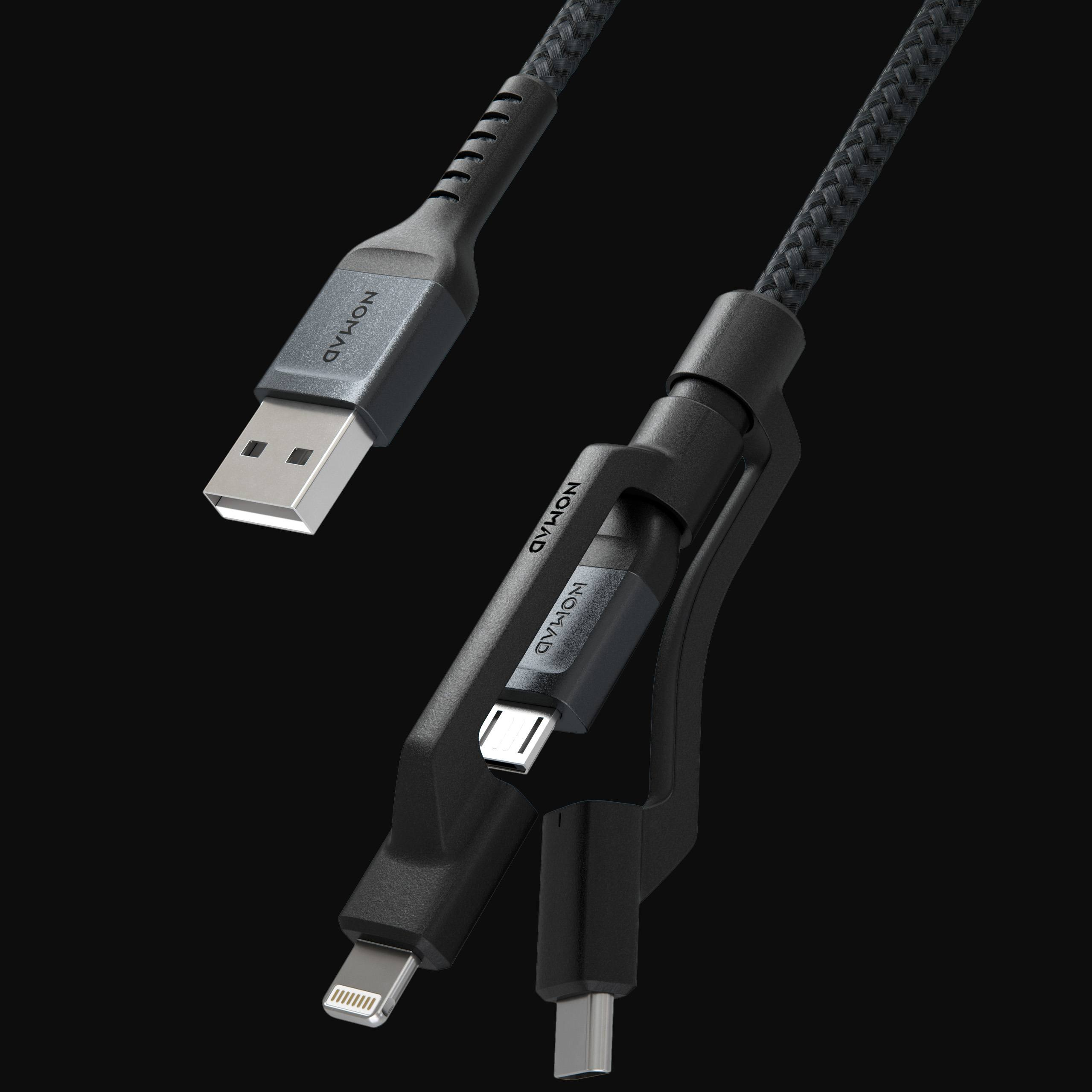 Durable Alloy Housing
Built with a robust exterior metal housing, each charging connector is designed to outlast and is backed by our 5-year warranty. We have overengineered the strain relief support system which is where most cables fail.
Travel Size
Quickly grab and go with Universal Cable, specifically designed for travel. Toss in your bag, backpack, or suitcase without the worry of your cable tangling. This is a true minimalist product, built for ultimate convenience.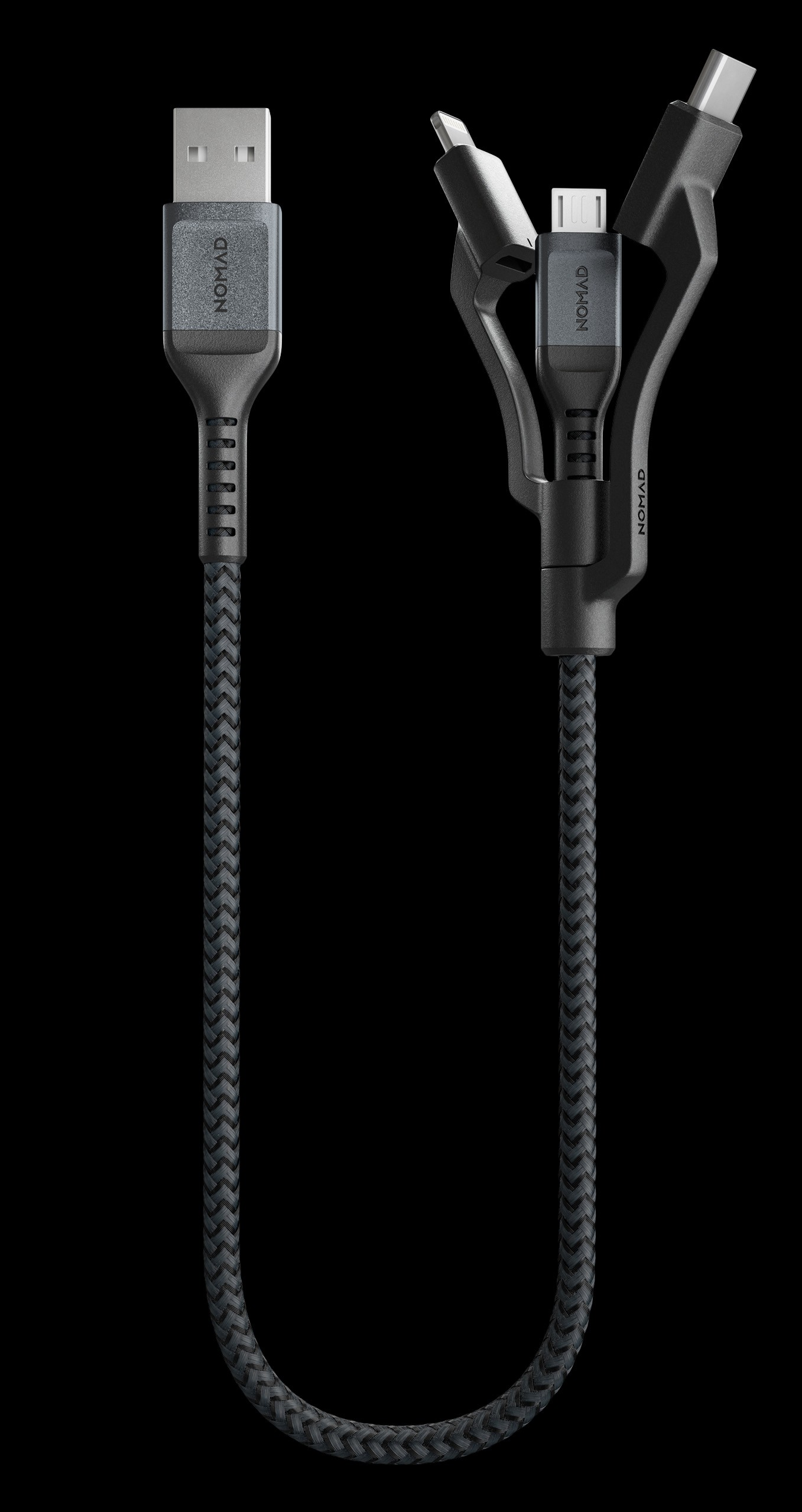 Reviews
100%
of reviewers would recommend this product to a friend
Great travel cable!
I was looking for a single cable to take traveling and always have on me and nomad didn't disappoint. Having the adaptors attached is infinitely better than having them floating in a pouch and getting lost and I'm not worried about the cable lasting given how thick the cord is.